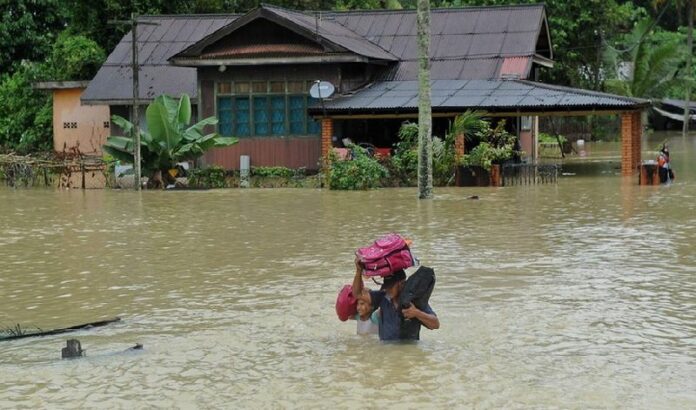 KUALA LUMPUR (DPA) — ​An 11-year-old boy was missing and thousands of people have fled their homes as floods hit two north-eastern Malaysian states, a media report said Thursday.
The missing boy fell from the roof of his house into rampaging flood waters late Wednesday in Kuala Krai in the state of Kelantan, 270 kilometres north-east of Kuala Lumpur, the New Straits Times said.
A total of 3,930 people have fled their homes in several areas of Kelantan due to flooding caused by two days of heavy rains.
In the adjacent state of Terengganu, 4,209 people fled to evacuation centres after their homes were inundated by floodwaters.
The Malaysian Meteorological Department on Thursday issued an advisory that intermittent and occasionally heavy rains will continue in Kelantan and Terengganu, while moderate rains will be experienced in other states on the peninsula.