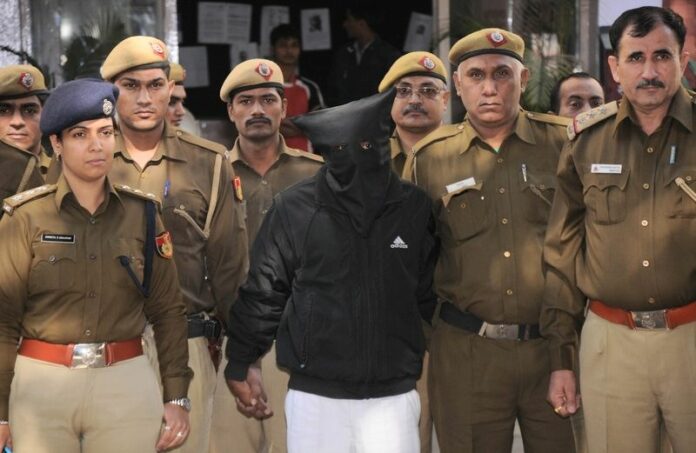 New Delhi — The victim, a 25-year-old finance executive, was assaulted on December 5 while travelling from her workplace in Gurgaon, a suburb of New Delhi, to her home in the north of the city.
Driver Shiv Kumar Yadav, 32, was found guilty of rape, criminal intimidation, kidnapping and endangering the woman's life by a fast-track trial court in the Indian capital last month.
"We had asked the court for the maximum punishment of life imprisonment, so a strong message goes out to the society. The court found merit in our argument," special public prosecutor Atul Srivastava told reporters outside the court.
Life imprisonment under the provisions of recently introduced tougher rape laws means a jail term until the end of the convict's remaining natural life, Srivastava explained.
The offense of endangering a woman's life while raping her entails a minimum of 10 years rigorous imprisonment and a maximum punishment of life term.
Yadav had pleaded not guilty. His lawyer, DK Mishra, has said he will appeal against the sentence in a higher court. The victim's family told local media outlets they were satisfied with the stringent punishment.
Police had arrested Yadav days after the sexual assault in a town near Delhi. It said Yadav had been accused of previous sexual assaults, but never convicted.
The rape had put the spotlight once again on the safety of women in the Indian capital.
Attacks on women have been a focus of public attention in India since the fatal gang rape of a student on a bus in Delhi in 2012, which sparked mass protests.
Delhi Police had temporarily banned the US-based online car sharing company and several other app-based taxi aggregators soon after the assault, saying they had failed to conduct basic background checks.
India is Uber's largest market outside the United States, with service in about 18 cities.
Uber had apologized for the incident and said it would improve its vetting systems.
"Sexual assault is a terrible crime, and we're pleased he [Yadav] has now been brought to justice," Uber's India operations president Amit Jain said last week.
The sentencing comes days after reports of the rape of two children in separate incidents in Delhi.
In 2014, 36,735 rapes were reported to the police, of which 2,096 were in the capital, according to the National Crime Records Bureau data. Campaigners say many more go unreported.
Story : DPA
To reach us about this article or another matter, please contact us by e-mail at: [email protected].
Follow Khaosod English on
and
Twitter
for news, politics and more from Thailand.