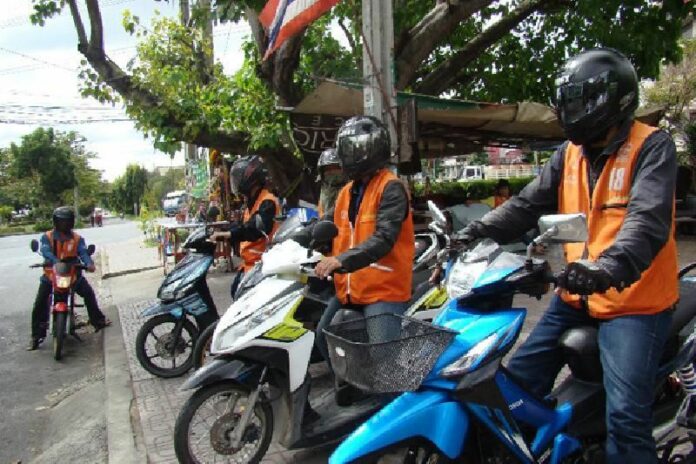 BANGKOK — To bring free-wheeling motorcycle taxi rates under stricter regulation, the cabinet today approved a draft rule that covers trips over seven kilometers.
Under the regulation proposed by transportation officials, motorcycle taxi operators can not charge more than 10 baht per kilometer from the seventh to 15th kilometers traveled.
If enacted, the charge would add to existing fare regulations under which moto taxis can not charge more than 25 baht for the first two kilometers and five baht per kilometer for the next five.
The change will go into effect nationwide.