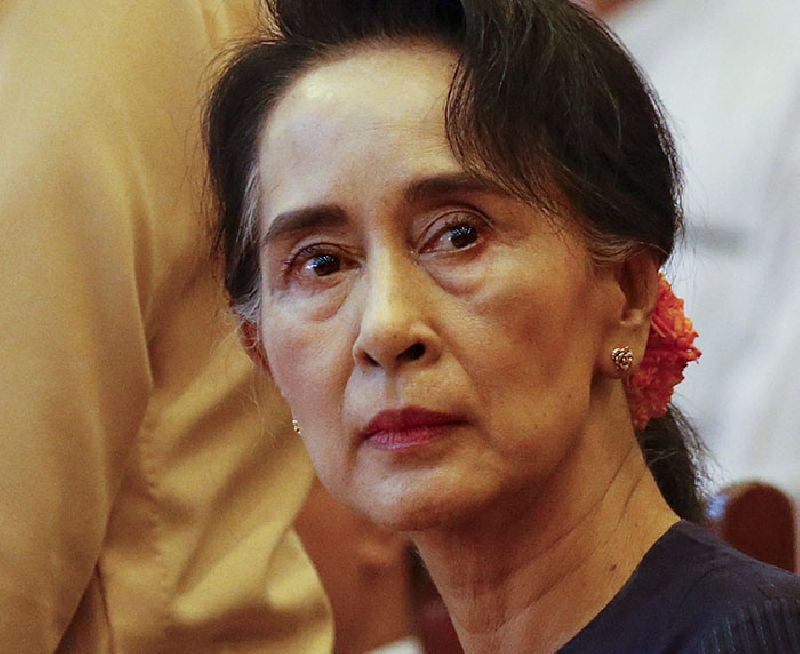 YANGON — Myanmar election victor Aung San Suu Kyi was to meet the country's president and army chief later this week, for their first official talks since the landmark polls.
The office of President Thein Sein and army chief Min Aung Hlaing said in separate statements that they would meet Suu Kyi on Wednesday, several weeks after her National League for Democracy party trounced the ruling military-backed party.
Soon after the election on Nov. 8, the longtime democracy campaigner called for a meeting attended by the country's most important powerbrokers, including Parliament Speaker Shwe Mann.
But Monday's statements indicated that her meeting with Thein Sein would take place on Wednesday morning in the administrative capital Nay Pyi Taw, while the talks with Min Aung Hlaing would take place in the evening.
Suu Kyi has reportedly met Shwe Mann several times since the November poll, but it was not clear whether he would take part in the talks later this week.
The new government is not due to take power until February, with the question of who will become the country's next president still open.
Suu Kyi is not eligible to be president, but has said that she will "make all the decisions" in the new government, and that the incoming president would have to "act in accordance with the decisions of the party."