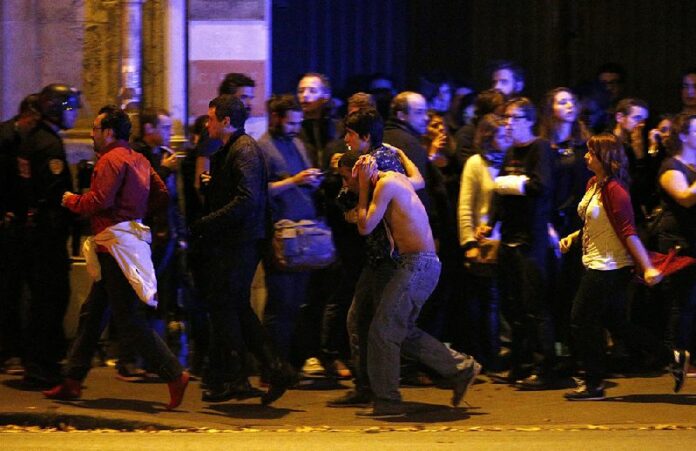 PARIS — French police arrested a suspect in the Nov. 13 terrorist attacks in Paris that killed 130 people, the Paris prosecutor's office said.
The 29-year-old man was detained in the Paris area in connection with the attacks carried out by a network of terrorists, many with roots in Belgium.
Seven attackers died on Nov. 13, many by detonating suicide belts, and three more died during a police raid at an apartment north of Paris.
Investigators have been trying to piece together how the group managed to organize the attacks at a concert hall, national stadium and a string of bars and restaurants in central Paris.
Twenty-six-year-old Frenchman and Brussels resident Salah Abdeslam is still being sought by French and Belgian police.
The Islamic State claimed responsibility for the attacks. France has been under a state of emergency since they occurred.
On Tuesday night, Germany's national security agency chief said Islamic State had two of the Paris attackers enter Europe as refugees and register as "a show of force."
Hans-Georg Maassen, president of the German Federal Office for the Protection of the Constitution, told broadcaster Phoenix that the radical jihad organization wanted to show what it can do.
"It wanted to impress us. It also wanted in part to discredit the flow of refugees," Maassen said.
The two attackers who entered as refugees might have been the suicide bombers who blew themselves up outside Stade de France as the German and French national football teams were playing, the report said.
The identity of the two attackers at the stadium has not been determined.
Story: DPA