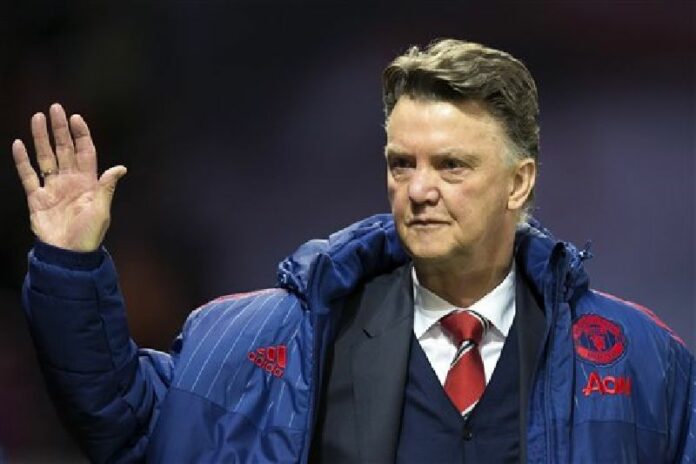 MANCHESTER, England — Replacing Alex Ferguson is proving harder than Manchester United could ever have imagined.
United is looking for its third manager since Ferguson's trophy-laden 26-year dynasty ended in 2013 after firing Louis van Gaal on Monday following months of uncertainty around his position.
Jose Mourinho is set to take over at Old Trafford as the latest coach attempting to revive the fortunes of England's biggest club.
It was beyond David Moyes, who lasted 10 months as Ferguson's hand-picked successor, and now Van Gaal has departed after two underwhelming years when he oversaw more than USD$350 million of spending on new players.
"I am very disappointed to be unable to complete our intended three-year plan," Van Gaal said. "I believe that the foundations are firmly in place to enable the club to move forward and achieve even greater success."
United, the record 20-time English champion, said its "decision on a successor as manager will be announced soon" while giving no names.
Delivering United's first trophy — an FA Cup on Saturday — since Ferguson's retirement was not enough to save Van Gaal. He paid the price for failing to qualify United for next season's Champions League, with the team finishing fifth in the Premier League.
"I hope that winning the FA Cup will give the club a platform to build upon next season to restore the success that this passionate set of fans desire," Van Gaal said.
The 64-year-old Van Gaal could now be heading into retirement. He has also coached Ajax, Barcelona, Bayern Munich and the Netherlands in a stellar coaching career.
"Having managed in Holland, Spain and Germany, I had always hoped for the opportunity to manage in English football and be part of English culture," Van Gaal said. "Both of these experiences have lived up to expectations and been fantastic."
United executive vice chairman Ed Woodward praised Van Gaal for behaving with "great professionalism and dignity" in the two years since he replaced Moyes.
"(Van Gaal) leaves us with a legacy of having given several young players the confidence to show their ability on the highest stage," Woodward said.
Indeed, the redeeming feature of Van Gaal's reign was his continuation of the club's long-held policy of giving youngsters a chance, including Jesse Lingard — the scorer of the winning goal in the FA Cup final against Crystal Palace. But Van Gaal's turbulent tenure has been marred by accusations from critics that he betrayed United's heritage by playing a defensive, risk-averse style.
Mourinho has been heavily linked with the United job for months and told The Associated Press last week that he would sign a contract with a new team by the end of next month. The Portuguese coach is a serial winner, guiding Chelsea to three Premier League titles in his two spells, but his footballing philosophy and confrontational style has long been regarded as at odds with United traditions.
United has often dominated the league and been European champion three times, but the club has lost its way since Ferguson retired.
Van Gaal arrived with his reputation on a high after leading the Dutch to a third-place finish at the 2014 World Cup in Brazil. He spoke of implementing his "philosophy" at Old Trafford, which ended up translating as long periods of possession and a pressing game without the ball. He achieved his first aim of qualifying United for the Champions League at the end of his first season, after the club had spent a year out of Europe's top competition.
United even led the Premier League in the early part of this season, but the squad always looked unbalanced — short of strikers and real speed in midfield — and there were reports of senior players being unhappy with Van Gaal's restrictive style of play. United drew 0-0 in five out of nine games in a spell between late October and early December and a soundtrack of "Attack, attack, attack" was the backdrop of many games at Old Trafford as supporters became disgruntled.
Van Gaal's position started to look perilous after United was eliminated from the Champions League in December, and the team was winless in eight games between Nov. 25 and Jan. 2. Van Gaal raised the prospect of quitting during that sticky patch.
He lasted to the end of the season, with speculation about Mourinho — his former assistant at Barcelona — never far away. Guiding United to its first major trophy in 12 years couldn't cover for failing to achieve the target of a top-four finish.
Mourinho's arrival would throw into doubt Ryan Giggs' position at United. The club great has been assistant manager under Van Gaal and was often regarded as the man likely to take over from the Dutchman.
Instead, United appears to have gone for the experience and reputation of Mourinho, which adds spice to the Premier League with Pep Guardiola to start a three-year contract at Manchester City from next season.
The Guardiola-Mourinho rivalry began in Spain, when they were coaches of Barcelona and Madrid, respectively, from 2010-12, and is set to continue in Manchester.
Story: Steve Douglas / Associated Press