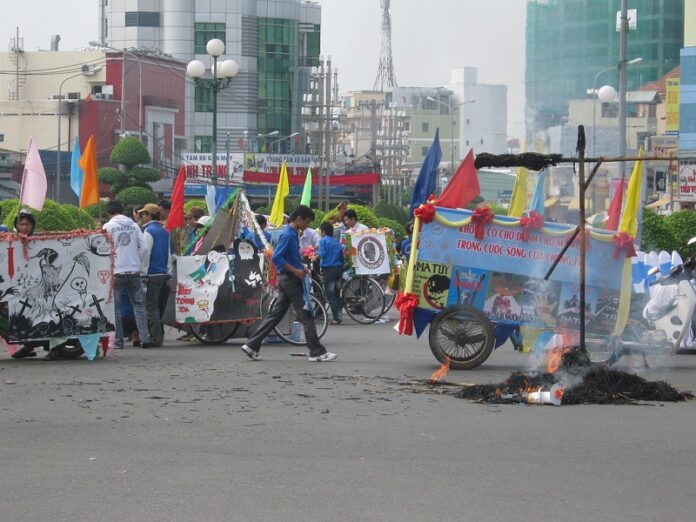 HANOI, Vietnam — Vietnamese authorities were searching Monday for 230 drug addicts are still at large after a mass escape from a rehabilitation center in southern Vietnam.
Ho Van Loc, deputy director of labor department in Dong Nai province, said the breakout on Sunday night was started by two inmates and eventually 562 inmates, including 58 women, escaped.
Security guards who were overpowered by the inmates opened the main gate of the compound to let them out, Loc said.
Police have recaptured 332 of the inmate and were searching for the others, he said.
The center holds 1,481 inmates.
Officials have said that rehabilitation programs in Vietnam — which combine education, communist ideology and physical labor for one to two years — have a high failure rate, with more than 90 percent of the addicts relapsing within five years.
There are an estimated 200,000 drug addicts in Vietnam, many of them heroin users.