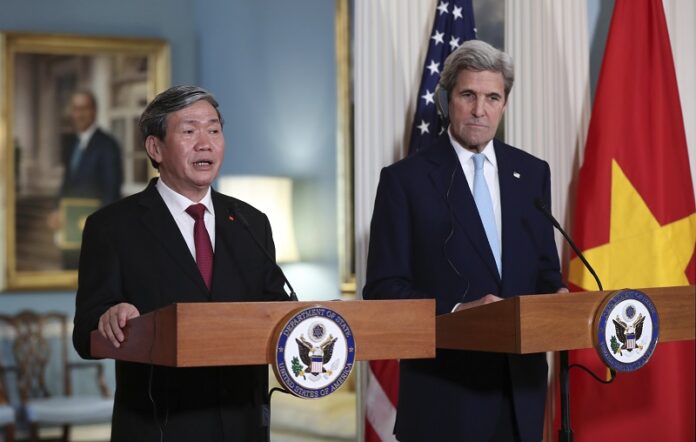 WASHINGTON — Secretary of State John Kerry says the U.S. and Vietnam share a commitment to rule of law in the disputed South China Sea.
Kerry was speaking ahead of talks Tuesday with a top figure in Vietnam's ruling communist party, Executive Secretary Dinh The Huynh (din tay hwin).
Vietnam is among governments claiming territory in the South China Sea, where China's assertive behavior and land reclamation has stirred tension.
The meeting comes five months after President Barack Obama visited Vietnam and lifted restrictions on arms sales to the former U.S. enemy. It also takes place as longstanding U.S. ally in Southeast Asia, the Philippines, is strengthening its ties with China.
Kerry said he and Huynh will also discuss human rights — still a sore point in U.S.-Vietnam relations.
Story: Matthew Pennington