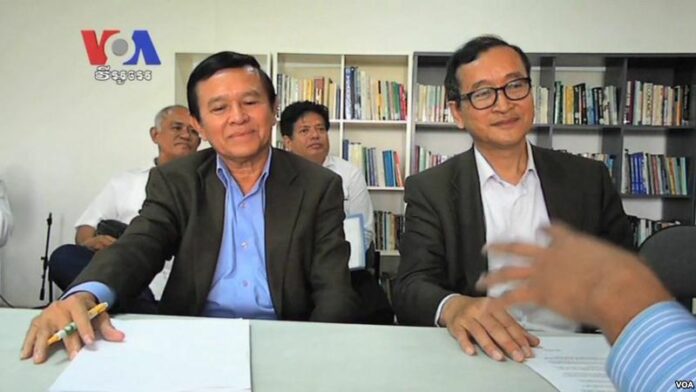 PHNOM PENH — A Cambodian court has found the country's exiled opposition leader guilty of defamation for alleging that a senior government official sought to inflate Prime Minister Hun Sen's online popularity by buying "likes" for his Facebook page.
The Phnom Penh Municipal Court on Tuesday found Sam Rainsy, president of the Cambodia National Rescue Party, guilty and ordered him to pay a fine of 10 million riel ($2,500) in addition to 15 million riel ($3,750) in compensation to Sam Soeun, a senior official assigned to oversee Hun Sen's Facebook page.
There has been a flurry of cases against opposition members in Cambodia's courts, widely believed to be under the influence of Hun Sen's government, with the intention of disrupting their organizing efforts ahead of local elections in June.