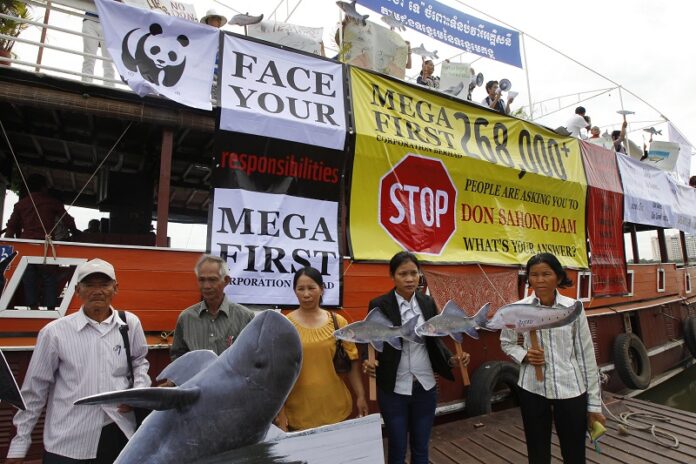 VIENTIANE, Laos — Laos has notified its Southeast Asian neighbors that it's moving ahead with a third contentious hydro dam on the Mekong River's mainstream.
The Mekong River Commission, an organization that groups together Laos, Cambodia, Vietnam and Thailand for joint management of the river, says it has received notice from Laos that it will undertake a process of consultation about the Pak Beng dam.
In the previous consultation cases for the Xayaburi and Don Sahong dams, Laos went ahead with the projects despite vociferous objections from the other countries. It has already begun preparatory work for the Pak Beng dam in the northern province of Oudomxay
Critics of the dams say they will damage fisheries and a rice bowl delta that support 60 million people.
Story: Stephen Wright