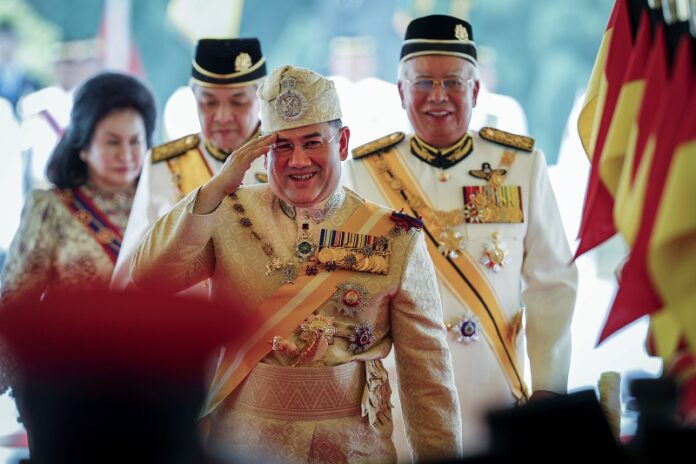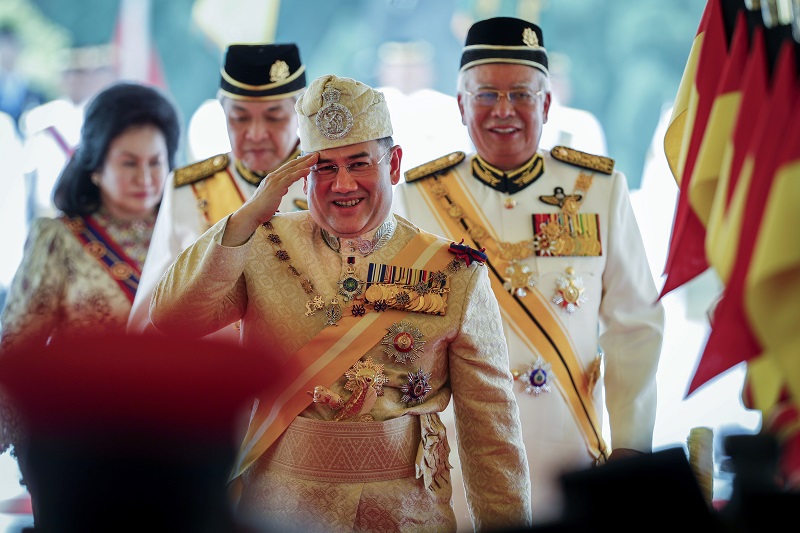 KUALA LUMPUR — A 47-year-old sultan, known as a devout Muslim who loves extreme sports and four-wheel drive vehicles, became Malaysia's 15th king on Tuesday, one of the youngest constitutional monarchs in the Southeast Asian nation's history.
British-educated Sultan Muhammad V took his oath of office in a nationally televised ceremony attended by hundreds of dignitaries at a cavernous hall in Malaysia's federal palace.
Under a unique system maintained since Malaysia's independence from Britain in 1957, nine hereditary state rulers take turns as the country's king for five-year terms.
The monarch's role is largely ceremonial, since administrative power is vested in the prime minister and Parliament. But he is highly regarded, particularly among the ethnic Malay Muslim majority, as the supreme upholder of Malay tradition and symbolic head of Islam.
Garbed in cream regalia, Sultan Muhammad V was sworn in after inspecting a military honor guard and receiving a 21-gun salute at Parliament.
The king's roles include appointing Cabinet ministers and senior judges on the advice of the prime minister. He also appoints top Islamic clerics and is considered the highest-ranking figure in the armed forces.
Public criticism of the king and state sultans is virtually illegal. Under Malaysian sedition laws, people who incite "hatred or contempt" toward royal rulers can be imprisoned for three years.
Sultan Muhammad V, who is known to bring his Islamic teacher with him when he travels abroad, is the constitutional ruler of Malaysia's northeastern Kelantan state. Installed as a state ruler in 2010, he loves four-wheel drive expeditions and enjoys horse riding, golf, shooting and football.
He succeeds Sultan Abdul Halim Mu'adzam Shah, 89, who was Malaysia's oldest king.