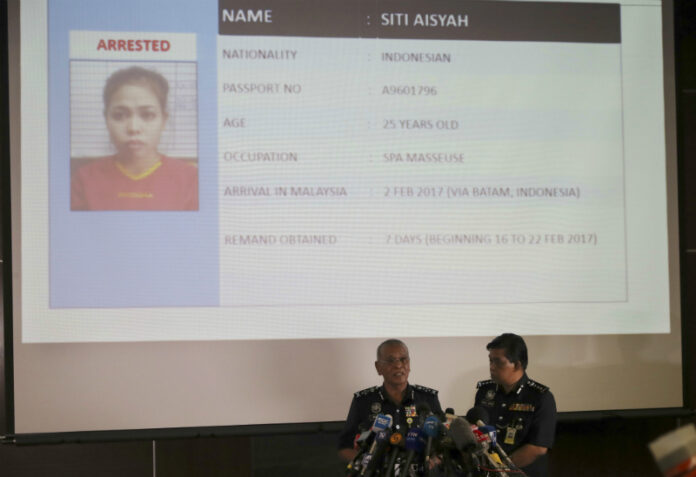 HANOI — Two women – a Vietnamese and an Indonesian – have been arrested for allegedly coating their hands with the immensely toxic chemical agent VX and wiping them on the face of the North Korean leader's estranged half brother Kim Jong Nam at Kuala Lumpur's airport. He died within hours.
The women told officials from their embassies in Malaysia that they believed the entire operation was a harmless prank for a reality show. Malaysian police say the attackers knew what they were doing and had been trained to go immediately to the bathroom and clean their hands.
Here's a brief profile of the two suspects:
Doan Thi Huong, 28
Described as nice, well-behaved and naive by her family and friends, Huong used to work at a cowboy-themed saloon in downtown Hanoi, where she and her friend served drinks, shared late snacks and tips on how to get guests drink more.
"In a million years, I cannot think she is an agent," her friend, who identified herself only as Trang, told The Associated Press. "She is a simple girl, always laughing and joking around."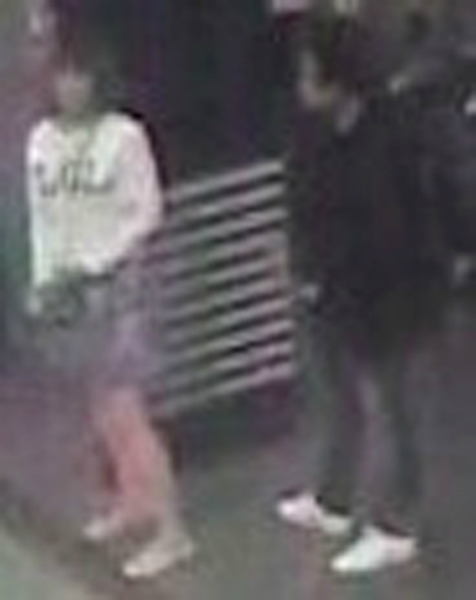 Huong's father, Doan Van Thanh, said his daughter left their farming village of Nghia Binh about 10 years ago to study at a pharmacy school in Hanoi, about 130 kilometers (80 miles) away, and only occasionally returned home, where she had few friends. The last time the family saw her was during the Lunar New Year holiday in late January, when she spent five days at home.
"How could she have dared to do such an earth-shaking thing?" Thanh said. "She was scared of rats and toads, she would not have dared to do it."
Huong's niece, 18-year-old Dinh Thi Quyen, said she believes Huong was fooled into taking part. "My aunt is a very nice and kind person, but she easily trusted other people," Quyen said.
She said that Huong called her on Feb. 14, one day after Kim's death, and asked her to buy a prepaid cellphone card so she could transfer the card's cash value to a shop in Hanoi to pay for a deposit on a dress she liked.
Huong has appeared on the Vietnam Idol singing contest but was eliminated, Quyen said, and last year, in a YouTube video, she is kissed by the popular prankster Quang Bek, who chats up women in the street.
Huong had rented a small, windowless room without furniture in a working quarter in Hanoi for six months before moving out three months ago, said her landlord who identified herself only as Hoa.
"I could never think that she did something like that," she said.
Siti Aisyah, 25
Indonesia's deputy ambassador in Kuala Lumpur, Andriano Erwin, quoted Aisyah as saying that she was paid the equivalent of USD $90 for what she believed was a harmless prank. Aisyah said she had been introduced to people who looked like Japanese or Koreans and who asked her to play a prank for a reality show, according to Erwin.
Asked if she knew what was on her hands at the time of the attack, Erwin said: "She didn't tell us about that. She only said that it's a kind of oil, baby oil, something like that."
Kumparan, an Indonesian news portal, said that Aisyah lived in the Tambora neighborhood in western Jakarta for about 10 years before moving to Malaysia in 2013 along with her husband and children. It cited interviews with former neighbors and said she had returned to Indonesia in 2014 to arrange a divorce.
Indonesian Immigration Office spokesman Agung Sampurno said that Aisyah had visited Indonesia earlier this year and returned by ferry to Johor, Malaysia, on Feb. 2. Several million Indonesians work in Malaysia as maids and construction and plantation workers.
Story : Tran Van Minh