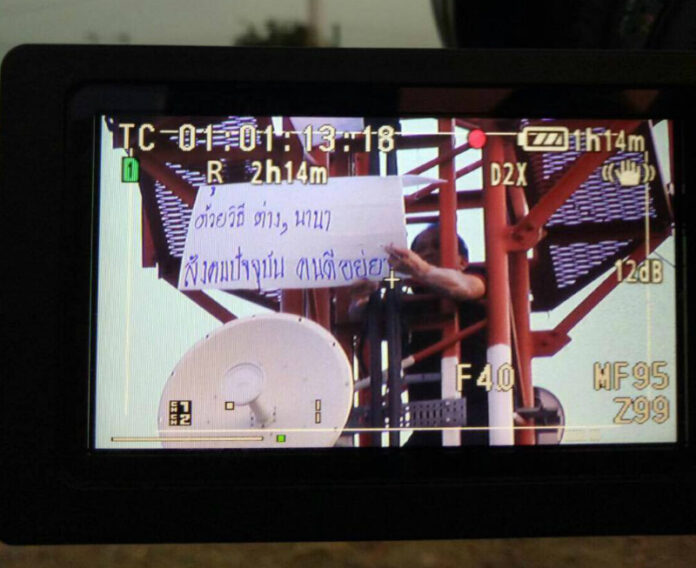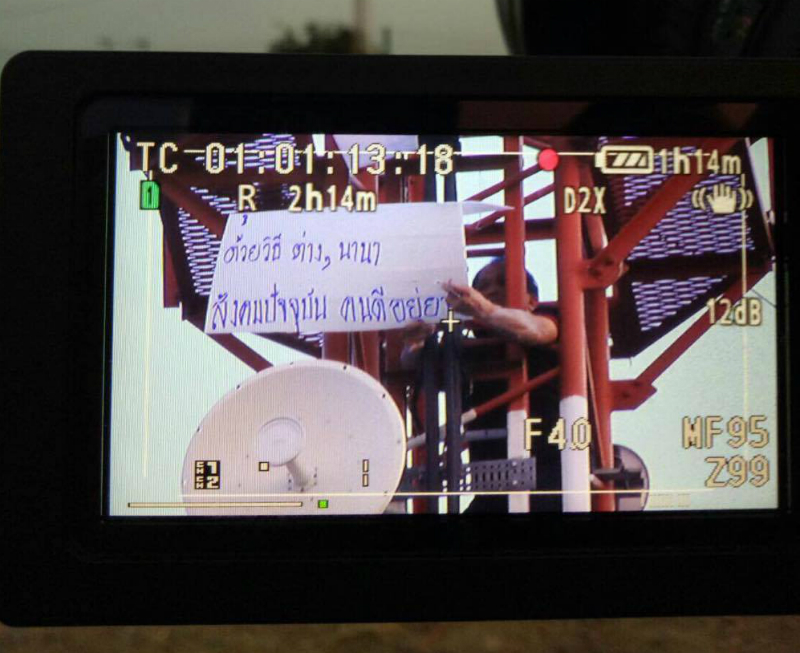 PATHUM THANI — A man hanged himself Saturday night from a cellphone tower outside Wat Dhammakaya to protest the junta and ongoing siege of the temple.
The unidentified man, who appeared to be in his 60s, had climbed the 30-meter tower near the temple at about 6pm. He threatened to kill himself if the junta did not revoke its use of Article 44, which enabled the ongoing search by 9pm.
"Monks, novices, elders are being bullied in many ways," read a banner he displayed. "It's tough for good people to live in this society today."
Police, military officers and monks tried unsuccessfully to convince him to come down. He hanged himself using a rope at about 9pm.
Before that he seemed willing to come down and climbed almost halfway down before changing his mind.
A temple spokesperson has so far denied he was a temple follower and said the temple does not approve of his actions.
The temple is been encircled by law enforcement for about two weeks in an attempt to capture fugitive former abbot Dhammachayo, who is wanted on charges relating to money laundering.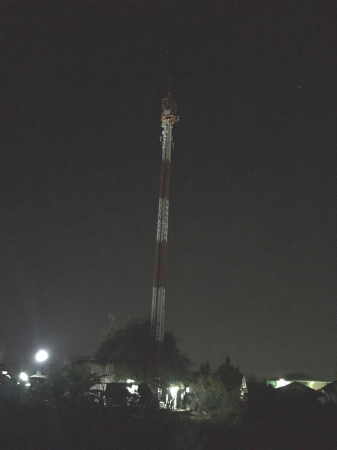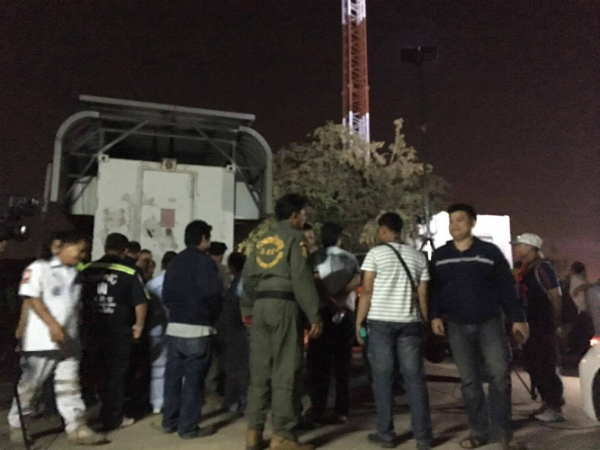 Related stories:
DSI Detects Dhammachayo's Phone Signal
Dhammakaya Monks Confront Soldiers Trying to Enter Unfinished Hospital
Inside Wat Dhammakaya, Defenders Say Morale and Mistrust Run High
Dhammakaya Bans Three TV Stations For 'Biased Reporting'
Old Grievances Flare on Social Media Over Dhammakaya's Divisiveness
Cops and Monks Clash at Wat Dhammakaya
DSI Orders Wat Dhammakaya Vacated by 3PM Sunday
Live Updates From Wat Dhammakhaya Raid
Junta Declares Dhammakaya Temple Controlled Area, Police Move in
Dhammachayo Removed as Abbot of Dhammakaya