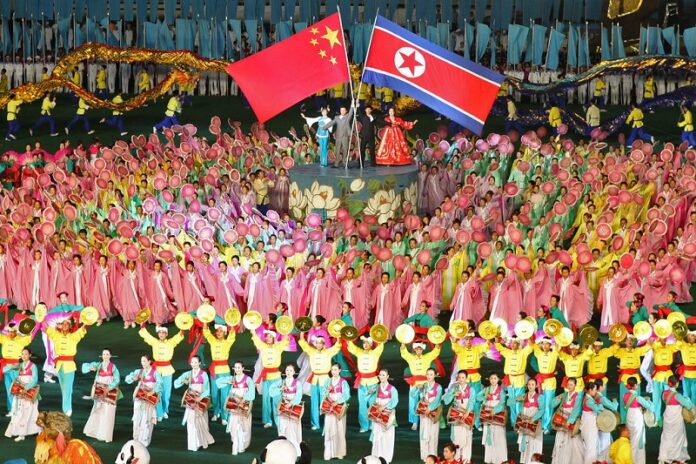 BEIJING — China on Wednesday proposed that North Korea could suspend its nuclear and missile activities in exchange for a halt in joint military drills conducted by the U.S. and South Korea.
Foreign Minister Wang Yi likened escalating tensions between the North and Washington and Seoul to "two accelerating trains, coming toward each other with neither side willing to give way."
"The question is: Are the two sides really ready for a head-on collision?" Wang told reporters. "Our priority now is to flash the red light and apply the brakes on both trains.
Wang said China proposes that as a first step to defusing the looming crisis, the North might suspend its nuclear and missile activities if the U.S. and South Korea halted their military exercises.
"This suspension-for-suspension can help us break out of the security dilemma and bring the parties back to the negotiating table," Wang said, describing the approach as trying to address all parties' concerns in a "synchronized and reciprocal" manner.
China has been stepping up pressure on North Korea, its once-close Communist ally, to give up its nuclear and ballistic missile programs. Last month, Beijing suspended all coal imports from North Korea for the rest of the year.
China is North Korea's largest source of trade and aid, and the move deprives the North of an important source of foreign currency. Beijing wants the U.S. in return to restart long-stalled negotiations with North Korea to ease regional tensions.