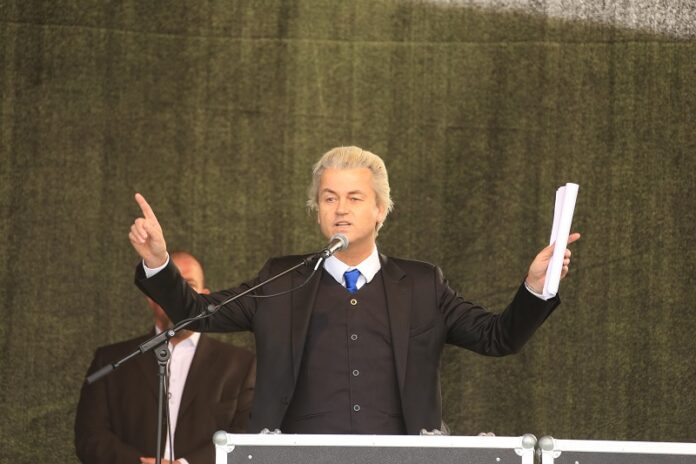 THE HAGUE, Netherlands — Polling booths opened across the nation Wednesday in Dutch parliamentary elections that are being closely watched as a possible indicator of the strength of far-right populism ahead of national votes in France and Germany later this year.
Two-term Prime Minister Mark Rutte's right-wing VVD party was leading in polls ahead of the Dutch vote, with the anti-Islam Party for Freedom of firebrand lawmaker Geert Wilders a close second.
Rutte has framed the election as a choice between continuity and chaos, portraying himself as a safe custodian of this nation of 17 million's economic recovery, while casting Wilders as a far-right radical who would not be prepared to take tough decisions were he to gain office.
The chance of Wilders becoming leader in this country where the proportional representation voting system all but guarantees coalition governments is small — all mainstream parties, including Rutte's VVD, have ruled out working with Wilders.
Wilders' one-page election manifesto includes pledges to de-Islamize the Netherlands by closing the borders to immigrants from Muslim nations, shuttering mosques and banning the Quran, as well as taking the Netherlands out of the European Union.
The final days of campaigning were overshadowed by a diplomatic crisis between the Dutch and Turkish governments over the refusal of the Netherlands to let two Turkish government ministers address rallies about a constitutional reform referendum next month that could give President Recep Tayyip Erdogan more powers. It showed Rutte as refusing to bow to pressure from outside, a stance which has widespread backing in the nation.
"It is my task to keep the nation safe and stable and deal with these kind of people," said Rutte.
The 12.9 million Dutch voters can cast their ballots until 9 p.m. (2000 GMT). They have plenty to choose from; there are 28 parties fielding candidates in the splintered political landscape.
Story: Mike Corder