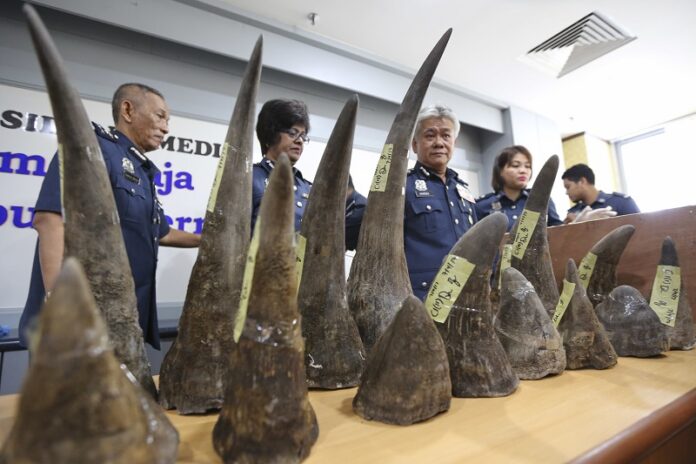 KUALA LUMPUR — Malaysian authorities say they have seized 18 rhino horns believed to have been smuggled into the country from Mozambique.
Airport customs director Hamzah Sundang says the horns were flown from Mozambique and transited in Doha before arriving at the Kuala Lumpur airport last Friday. He said the horns, which weighed 51.4 kilograms (113 pounds) and worth 13.6 million ringgit (USD $3.1 million), were declared as art objects in a forged air bill with a fake final destination.
Hamzah said Monday that custom officials made the seizure at the airport cargo warehouse based on a tip and that no arrests were made. Hamzah said the case is being investigated for smuggling of prohibited goods.
Rhino horns are believed to have medicinal properties and are in high demand in Asia.