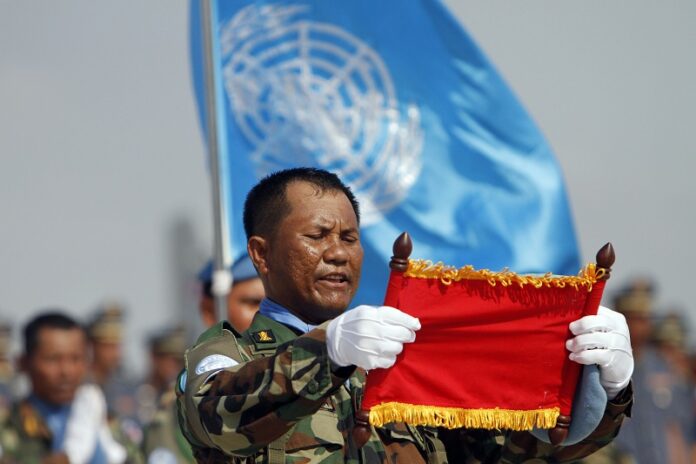 PHNOM PENH — Cambodia's prime minister says a Cambodian soldier attached to the U.N. peacekeeping mission in Central African Republic has been killed in an ambush.
Prime Minister Hun Sen said Tuesday that another Cambodian peacekeeper was also wounded and three more are missing after their convoy was attacked on Monday.
It was not immediately clear who was responsible.
Central African Republic has been embroiled in chaos since 2013, when Muslim rebels overthrew the nation's Christian president.
The United Nations began a peacekeeping mission in the country in 2014 and now has more than 12,000 troops there.