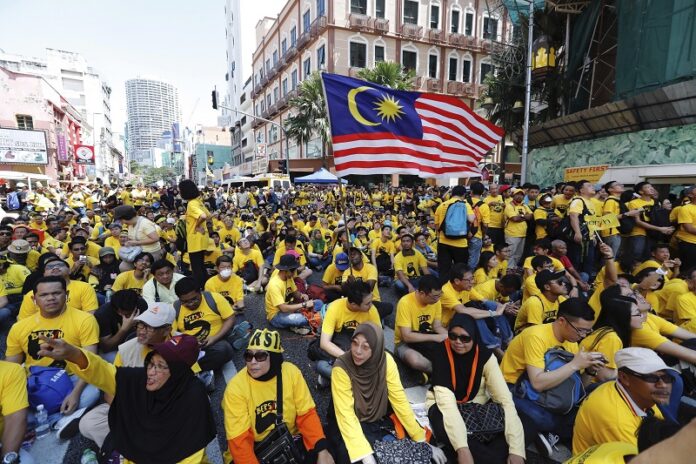 KUALA LUMPUR — Malaysia's police chief said the death of a teenager who was allegedly assaulted for being effeminate is being investigated as a murder.
National police chief Khalid Abu Bakar confirmed late Thursday the raised status of the investigation shortly after T. Nhaveen died of his injuries.
Five teenagers, believed to be his former schoolmates, had been arrested after Nhaveen and his friend were attacked last Saturday.
Local media citing his friend, police and hospital doctors have reported that the assailants taunted Nhaveen while he and his friend were buying food after work. The reports alleged they both were bashed with motorcycle helmets before the friend escaped. Police have said medical reports showed Nhaveen also had injuries to his anus caused by a blunt object as well as burn marks on his back.
Nhaveen's mother D.Shanti was quoted by The Star newspaper as saying that her son had been bullied by one of the suspects three years ago in school for being soft but he kept quiet to avoid more assault. A teacher and his friends were quoted as saying he had also been targeted for refusing to join a gang.
"My son said that boy told him, 'You are a 'pondan' (transsexual) and I have to make you a man," Shanti told The Star.
Penang police could not immediately be reached for comment Friday.
Nhaveen's case drew outrage on social media and also the attention of Indian musician and composer A.R.Rahman. Nhaveen was due to start a music course and aspired to like Rahman, his family said. Rahman earlier twitted for Nhaveen's recovery and called for "all acts of savagery end and people come to senses."
Malaysia's Health Minister S.Subramaniam said the incident reaffirmed that "more serious and drastic actions must be taken by the authorities to curb the poisonous culture of school bullies and gangsterism among youth" to ensure the tragedy is not repeated.
His death is the second in less than two weeks to spark outrage in Malaysia about bullying. On June 1, navy cadet Zulfarhan Osman Zulkarnain, 21, died after he allegedly was bound, beaten and burned with an iron. Five students at the National Defense University where Zulfarhan was studying were charged this week with murder and another was charged with abetting the five.