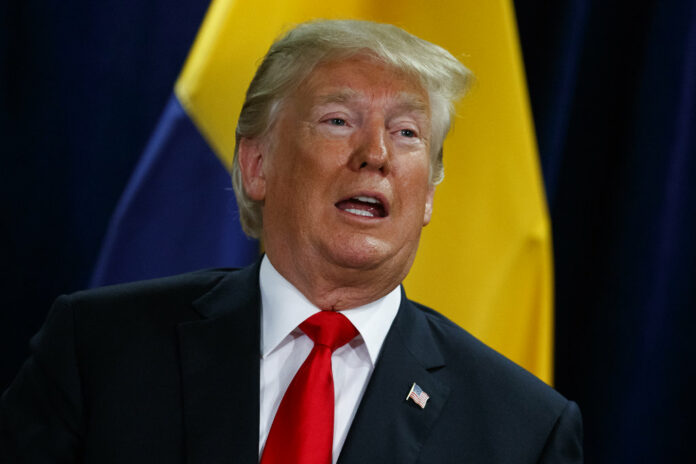 UNITED NATIONS — President Donald Trump got some laughter when he addressed world leaders on Tuesday. It wasn't intentional.
The president was highlighting U.S. gains under his watch as he opened his address to the U.N. General Assembly. He said the American economy was "booming like never before" and that his administration has accomplished more in less than two years than almost any other administration.
His boast elicited laughter from the scores of heads of state and delegates in the audience for the speech.
Trump, who has long claimed that his predecessors' weak leadership prompted other nations "to laugh" at the US. appeared flustered and responded, "I didn't expect that reaction, but that's OK."
Later, as he was leaving the U.N., he told reporters that he had meant to be funny.
"Oh it was great, well, that was meant to get some laughter, so it was great," he said.
In his speech, Trump said the U.S. is a "stronger, safer and richer country" than when he took office in January 2017. He said "we are standing up for America and for the American people, and we are also standing up for the world."
A little further into his speech, German diplomats appeared bemused by Trump's latest swipe at their country as he reiterated his criticism of Germany's planned undersea gas pipeline from Russia.
After the president's warning that "Germany will become totally dependent on Russian energy if it does not immediately change course," cameras showed German Foreign Minister Heiko Maas gently shaking his head, while senior diplomats smiled.
Some in the audience also grumbled during Trump's remarks when he said "we reject the ideology" of globalism. When Trump criticized socialism, a member of the Swedish delegation frowned with disapproval.