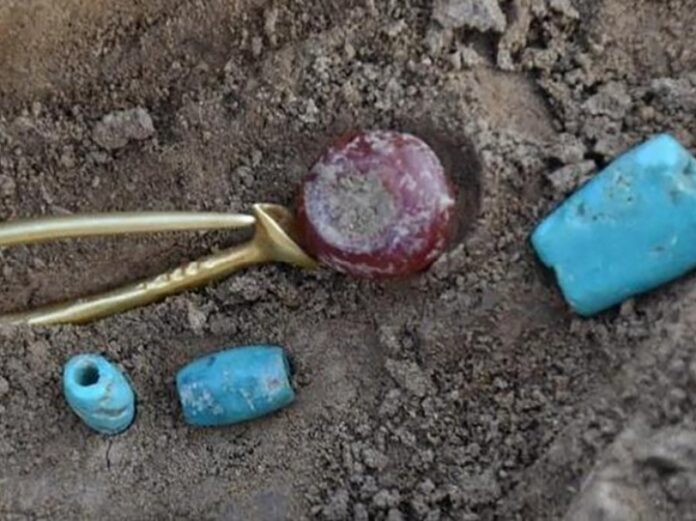 BEIJING, June 1 (Xinhua) — An ancient settlement cluster with double ring trenches as its major defense was recently discovered at a site in Xingong, Fengtai District of Beijing, said the municipal cultural relics bureau.
With a total area of about 45,000 square meters, the Xingong site has about 8,000 square meters already excavated, which contains more than 300 ruins including tombs, ring trenches, houses, cellars and ash pits.
Most of the remains date back to between the late period of the Xia Dynasty (2070 B.C.-1600 B.C.) and the early period of the Shang Dynasty (1600 B.C.-1046 B.C.), said the researchers. The site consists of a residential area and a tomb cluster.
The residential area was sieged by double ring trenches which are located about 8 to 30 meters apart. Archaeologists have unraveled semi-crypt houses with some stoves inside and pillar holes around the houses. The houses were enclosed by the inner trench. Some pottery shards, stoneware and animal bones were also found in the area.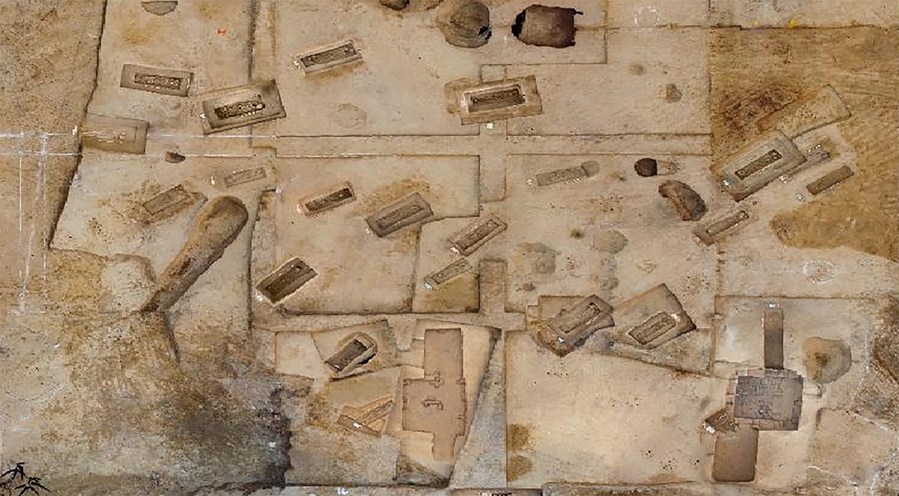 Currently, 27 earth pit graves in vertical caves have been uncovered in the tomb cluster located on the southeast outside the outer ring trench. The burial items were mainly pottery, but some varieties of delicate relics including jade ring, turquoise necklace and red agate bead string were also discovered.
It is the first discovery of such a moated community site in Beijing's city proper. The funerary objects featuring cultural elements of both China's central plains and northern parts help vividly demonstrate the local culture, exchange and integration history in the region back in the Bronze Age, according to Han Hongye with the municipal archaeology institute.