A total of 11 people have died and 27 others remain missing during rainstorms in Beijing, local authorities said Tuesday.
The deceased include four in Mentougou and two in Fangshan, the worst affected districts. Other fatalities include four in Changping District and one in Haidian District, according to the city's flood control and drought relief headquarters.
The 27 people reported missing include 13 in Mentougou, 10 in Changping, and four in Fangshan.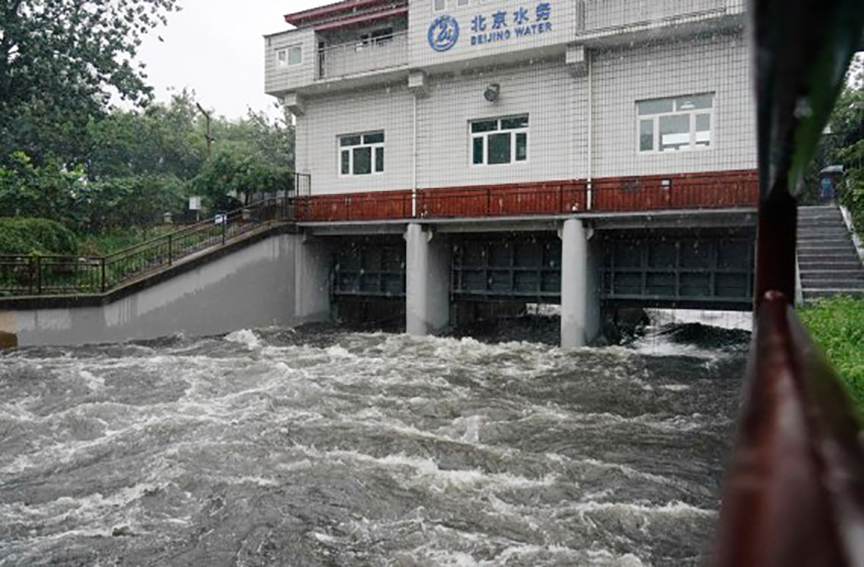 Amid the impact of Typhoon Doksuri, continuous heavy rainfall has lashed the city since July 29, with particularly severe rainstorms in the western, southwestern, and southern parts, according to the headquarters.
As of 6 a.m. Tuesday, Beijing recorded an average precipitation of 257.9 millimeters, with the urban area averaging 235.1 millimeters.
In Mentougou and Fangshan, the average precipitation reached 470.2 millimeters and 414.6 millimeters, respectively.
So far, around 127,000 residents across the city have been relocated due to the rainfall.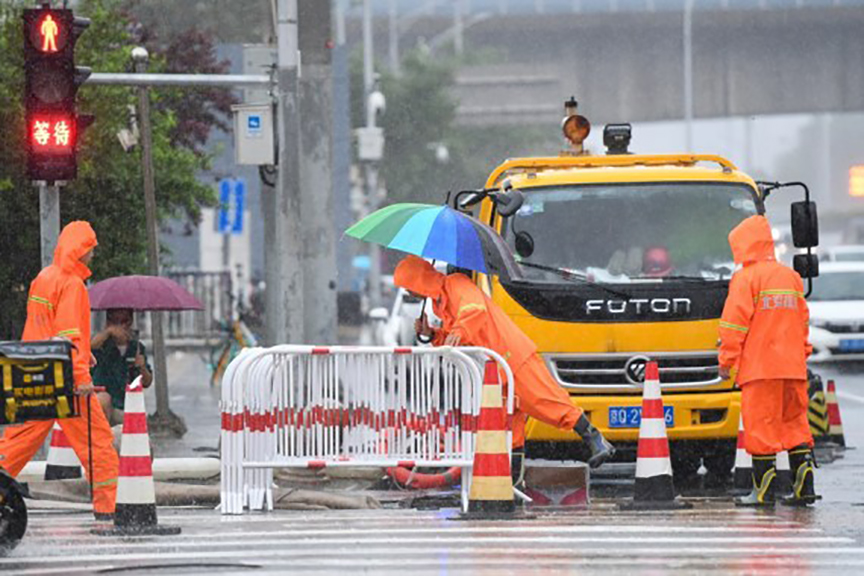 China's National Meteorological Center (NMC) on Tuesday also issued a yellow alert for strong winds, as Typhoon Khanun approaches east China.
From 8 a.m. Tuesday to 8 a.m. Wednesday, strong winds with speeds of 50 to 74 kilometers per hour are expected in east parts of the East Sea, areas to the east of China's Taiwan island, the Bashi Channel, and southwestern parts of the South China Sea, with wind gusts surpassing 100 kilometers per hour.
Southeastern areas of the East Sea could experience gales with speeds of 75 to 134 kilometers per hour, while areas affected by Typhoon Khanun could see wind gusts up to 220 kilometers per hour, according to the NMC.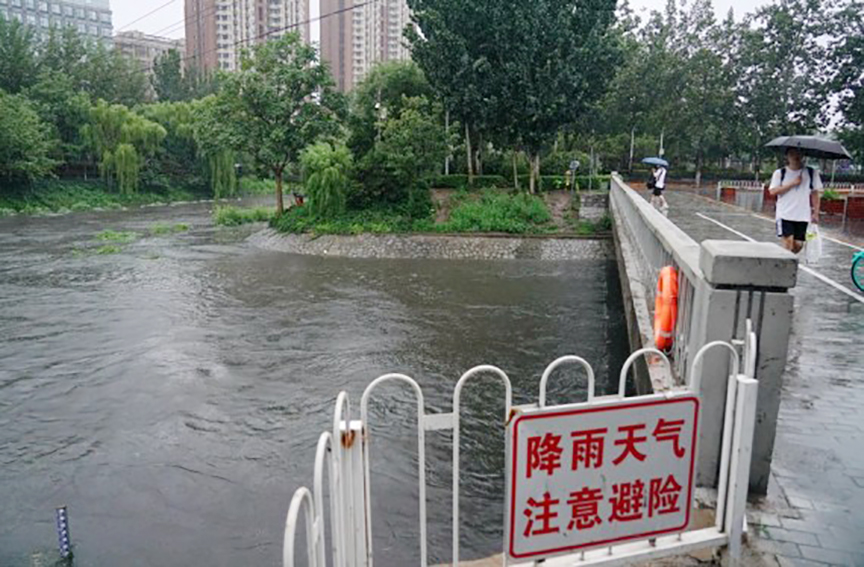 Authorities have issued a reminder for all ships and personnel navigating and operating in sea areas affected by the strong winds, urging them to promptly return to ports for safety. Relevant departments have been called upon to strengthen port facilities and ensure foolproof preparations to tackle extreme weather conditions.
China has a four-tier, color-coded weather warning system for strong winds, with red representing the most severe warning, followed by orange, yellow and blue.