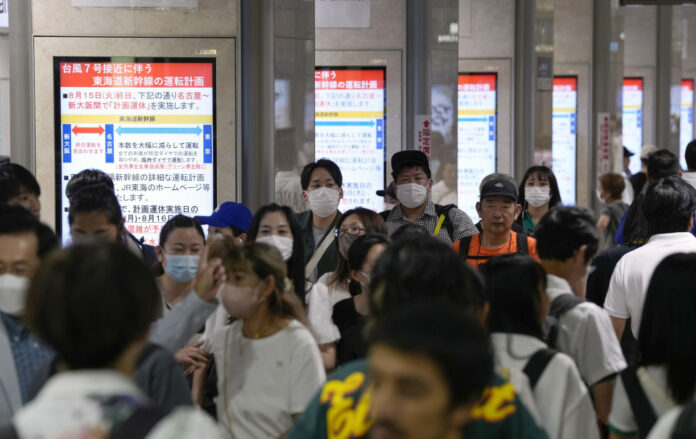 TOKYO – Some shinkansen bullet train services and flights are set to be canceled as a strong typhoon remains on course to make landfall on the Pacific coast of western Japan on Tuesday, affecting many people during the annual Bon holidays, the weather agency and operators said.
With Japan bracing for the arrival of Typhoon Lan, Central Japan Railway Co. said all of its services on the Tokaido Shinkansen Line between Nagoya and Shin-Osaka stations will be canceled Tuesday, as will West Japan Railway Co. for its bullet train services between Shin-Osaka and Okayama stations.
JR Central has said shinkansen services between Tokyo and Nagoya stations will be greatly reduced Tuesday and the bullet trains will mostly operate without seat reservations.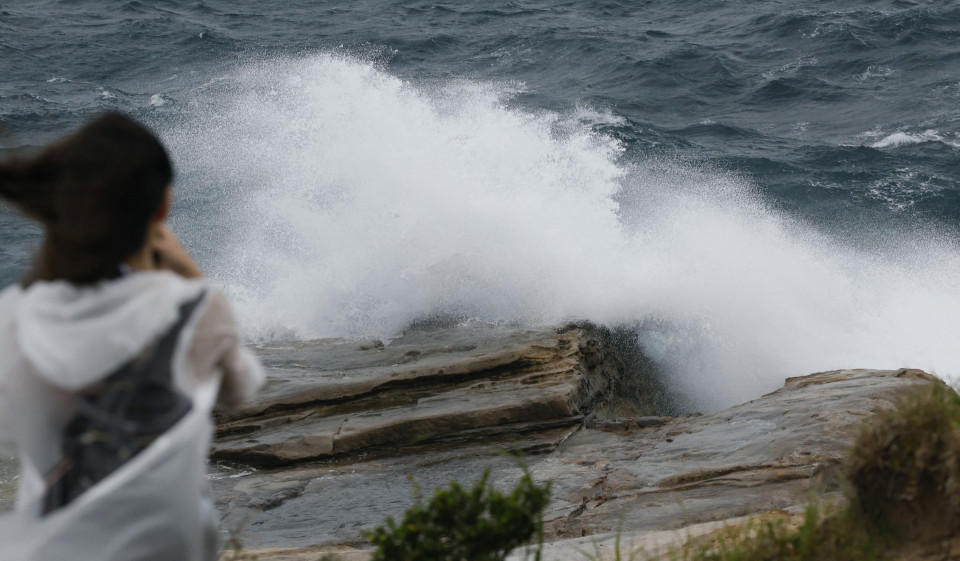 Although service suspensions were not planned for Monday and Wednesday, the operator warned passengers of the possibility of sudden changes.
Japan Airlines Co. said 19 flights, including to and from Itami airport in western Japan, had been canceled on Monday, with 240 flights on Tuesday also canceled, affecting around 24,800 people.
All Nippon Airways Co. said 310 flights will be canceled Tuesday, with most to and from Itami airport.
Meanwhile, Universal Studios Japan's theme park in Osaka will be closed Tuesday, its operator said, adding that although the park plans to be open on Wednesday, the opening time may be delayed.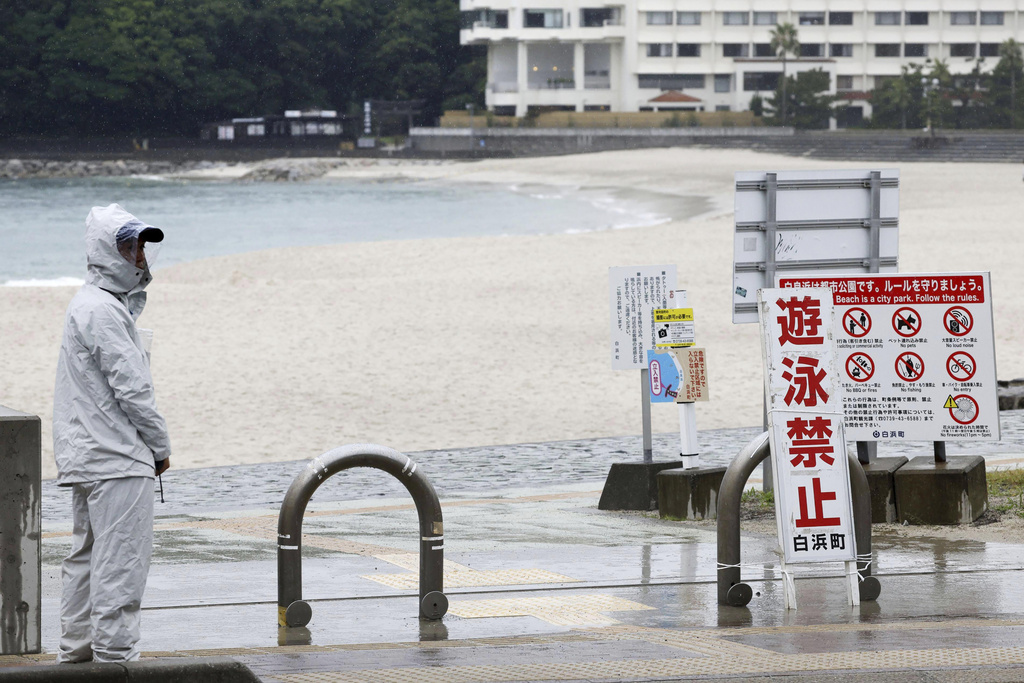 At 5 p.m., the typhoon was located around 150 kilometers southeast of Cape Shionomisaki in Wakayama Prefecture and moving northwestward.
It had an atmospheric pressure of 970 hectopascals with winds packing up to 180 km per hour, the Japan Meteorological Agency said.
The typhoon's approach coincided with the return rush of Bon holidaymakers
Many people were traveling during the major vacation period for the first time since COVID-19 was legally downgraded to the same category as seasonal flu.
On Sunday, some train stations, airports and roads were congested with people opting to travel home from their Bon holidays earlier than planned.