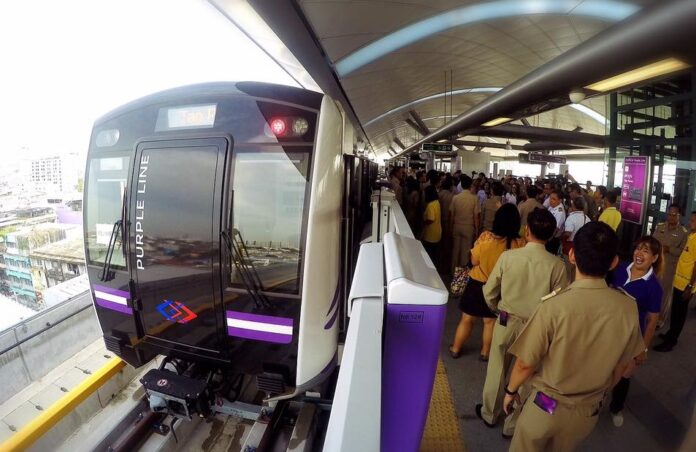 BANGKOK — Getting from MRT Bang Sue to the Purple Line will no longer involve transferring by shuttle come August.
That's when transportation officials said commuters can expect a rail link connecting the northern end of the Blue Line to MRT Tao Poon for onward travel into Nonthaburi province along the Purple Line.
Construction of the so-called "missing link" between the two subway lines has been finished for some time. Transport Ministry spokesman Chirut Visarnchit on Monday said testing of the rail link will begin in June, and it should be operational by August.
The absence of a link between the two has been blamed for the Purple Line's low ridership since it opened in August.
The delay in completing the link was due to a contract dispute over the concession to operate it. It was announced in December that the operator of the original MRT Blue Line, Bangkok Expressway and Metro Co. Ltd., was to be paid about 800 million baht to installing signaling and operate the link for two years.
Related stories:
Absolute Power Fails to Solve MRT's Missing Link
With a Stroke of His Pen, Prayuth Solves MRT's 'Missing Link' Problem
New MRT Purple Line Will Connect to Blue Line, But Not Anytime Soon