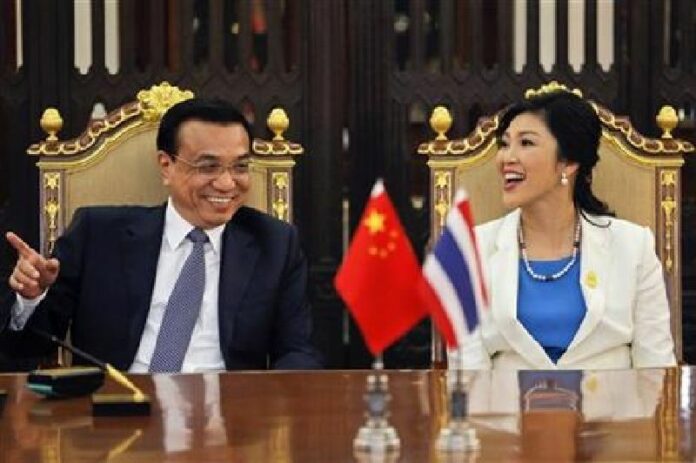 (30 October) Many countries have shown their interests in investing with the two-trillion baht infrastructure development in Thailand, particularly China and Japan.
Both countries had arranged exhibitions to show off their rail systems development in their countries and how technology can be used to develop the infrastructures.
This week, China opens a High Speed Rail Exhibition at Makkhasan Airport Link Station, while Japan held an exhibition; "Designing a Happy Journey: Reviving Kyushu through creativity" during March to May this year.
The two events were managed in the hope to show Thai people some examples of how advanced transportation system can drive the nation's economy.
Many economists and investors then suggested that Thailand does not have to choose only one counterpart, as both China and Japan are good allies and trade partners to Thailand.
Japan started their high speed train programme in 1964, which is famous for its safety. Throughout their 49 years of service, no passenger has been reporting for injury or death at all.
Moreover, Japan also faced criticism from the society when they first launched the project like Thailand is facing. This case should be a good example for Thailand to see how the project can be pushed and how to create good understandings in the society.
Meanwhile, China had quickly developed their technology, and within the past 8 years, had built over 9,700 km of rail services within the country.
They also proposed plan to link Thailand to other countries by rail, too.
Regarding the barter trading between Thai's agricultural products and Chinese's rail construction, the Advisor to the Embassy of People′s Republic of China in Thailand in Politics said that China had never offered such deals to any other countries before and that they consider Thailand to be the first, to promote the good relations between the two countries.
All in all, this chance presents as a good opportunity for Thailand to develop its relations between both allies; China and Japan.