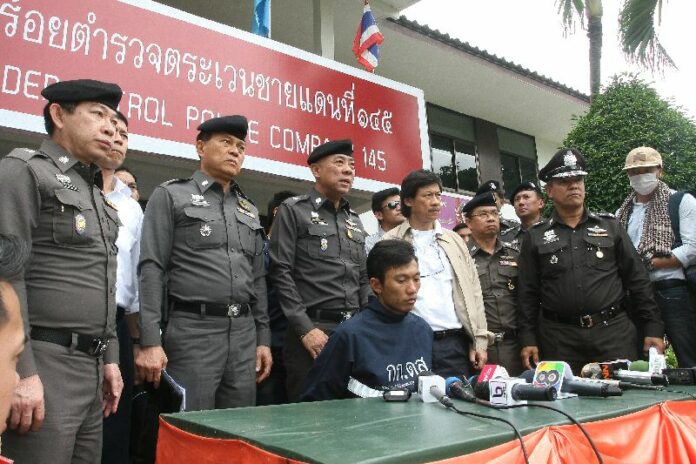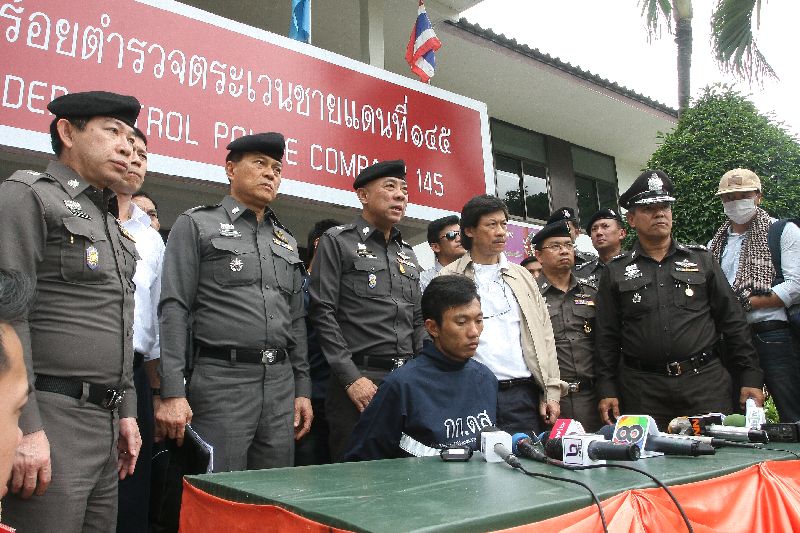 Punishing convicted rapists with the death penalty will not address the root causes of the problem.
This morning, an employee of State Railway of Thailand confessed to raping a 13-year-old girl on a night train from Surat Thani to Bangkok before throwing her body out the window.
Since then, 22-year-old Wanchai Sangkhao's Facebook has been flooded with comments like "We won't let you go to jail. You have to only be executed," and "You only deserve execution, you scum. You should be publicly shot by firing squad."
An online petition calling on Thai authorities to punish all rapists with the death penalty has already reached over 16,000 signatures.
While Mr. Wanchai's actions — if his confession proves to be genuine — are indeed deplorable, we believe that Thais must not channel their outrage into calls for the death penalty.
There are many reasons why death penalty is not the solution, including:
– The death penalty has not been proven to be an effective deterrent against crime. Thai laws use the death penalty against drug criminals, murderers, and coup planners (Section 113 of Criminal Code), yet these offenses remain rampant.
– Criminology experts have warned that using the death penalty in rape cases may put victims in even greater danger, as it may lead perpetrators to murder victims in an effort to cover up the crime. Women rights groups have also argued that equating rape with murder is psychologically harmful to rape victims because it contributes to the view that "rape is a fate worse than death" and that victims are "permanently damaged."
– Thailand's justice system is not reliable enough to be responsible for decisions about life and death. Thai courts have an extensive history of falsely convicting defendants and police have been known to force suspects to confess to crimes they did not commit.
The most notorious case is the 1986 murder of Thai-American teenage girl Sherry Ann Duncan, for which four men were falsely convicted and imprisoned. Although the Supreme Court acquitted the defendants six years later, one defendant had already died in prison.
– Thailand does not need a greater punishment for rape; it just needs better law enforcement. Putting rapists in prison is sufficient. Making their punishment more severe will do nothing to prevent rape as long as law enforcement authorities are apathetic about pursuing cases of sexual assault.
According to Yanee Lertkrai, director of the Department of Social Development and Welfare, many sexual assault victims say police have done little to follow up on their complaints. Furthermore, the lack of convictions by authorities has discouraged victims from approaching authorities because they think there's little chance of achieving justice.
– Lastly, it is especially unwise to normalise the use of the death penalty while the country remains under the military rule of the National Council for Peace and Order (NCPO). Without secure human rights, there is dangerous potential for capital punishment to be gravely abused.
In an effort to shore up support, the NCPO has extensively publicized its effort to stamp out crime. It is conceivable that the NCPO could follow in the footsteps of Field Marshal Sarit Thanarat and use corporal punishment to bolster its "tough-on-crime" image.
Field Marshal Sarit ruled Thailand with an iron fist from 1958 to his death in 1963, and is still praised among older Thais for his harsh crackdown on crime, which involved publicly executing scores of suspected criminals without proper trials. To avoid a repeat of this history, it's important not to grant the NCPO greater powers of punishment.
In conclusion, punishing convicted rapists with the death penalty will not address the root causes of the problem, may worsen the experience of victims, and could lead to irreversible tragedies for innocent people in Thailand.