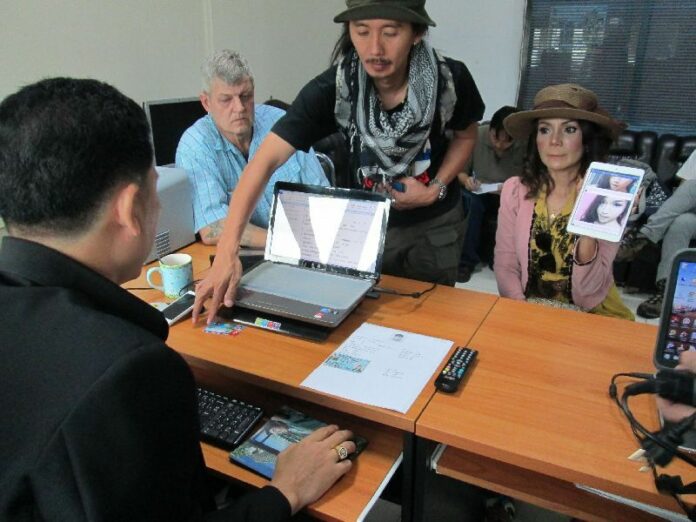 (16 September) A TV show host has accused the student known for her campaign against mandatory uniform wearing of insulting the monarchy.
Ms. Ponnipa Supatnukul, 41, the host of a talk show called "Best of Your Life" which is broadcast on a satellite TV channel, filed the complaint to the police in Nonthaburi Province, invoking Article 112 of the Criminal Codes which criminalises insults to the Royal Family.
The target of her legal action is a transgender student at Thammasat University, who has spearheaded a
campaign
to abolish the practices in universities which she deems as oppressive to the students, including the rule requiring all students to wear uniforms.
The student, who goes by her nickname Aum Neko, was interviewed in a talk show hosted by Ms. Pontipa 3 months ago, according to Ms. Pontipa. In the show, she said, she talked to Ms. Aum and 20 other Thammasat students about the impact of economic slowdown on students? livelihood.
Ms. Pontipa claimed that Ms. Aum shocked everyone by "talking outside the topic" and "insulting the higher institution", a term referring to the monarchy. Ms. Aum′s words were "so shocking we could not broadcast the show", Ms. Pontipa said, but she has nevertheless stored footage of the interview.
She claimed that she decided to pursue a legal action against Ms. Aum because she was incensed by the student′s continued defamation of the monarchy. Ms. Pontipa also alleged that Ms. Aum is encouraging other students to commit similar crimes.
Ms. Pontipa had brought footage of the interview recorded 3 months ago to the police as evidence.
In a report by Manager ASTV website, Ms. Pontipa is quoted as telling the police that a lecturer in Thammasat University had informed her that Ms. Aum′s student network in Thammasat is funded by unknown sponsors.
The police later told Ms. Pontipa to file a complaint at the Technology Crime Division because Ms. Aum′s alleged wrongdoings include online postings.
Insults of the Thai monarchy (lese majeste) are punishable with up to 15 years in jail per offence.
For comments, or corrections to this article please contact: [email protected]
You can also find Khaosod English on Twitter and Facebook
http://twitter.com/KhaosodEnglish
http://www.facebook.com/KhaosodEnglish