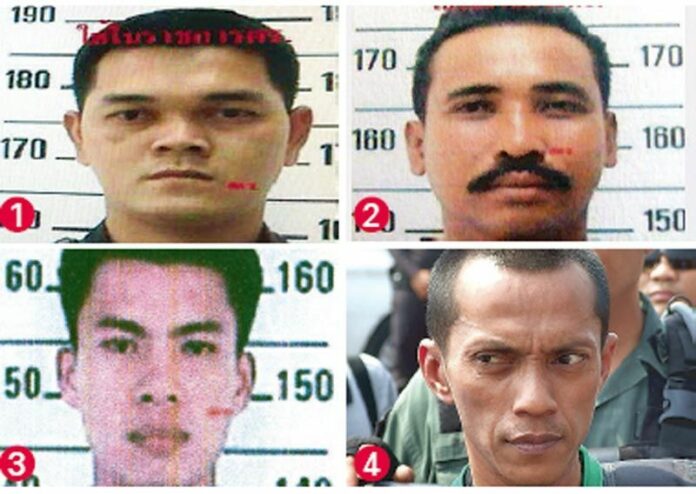 (12 February) The relationship between the police and the armed forces remains unaffected, despite arrest warrants on army officers for alleged assassination attempts, police chief said.
"The army has promised full cooperation," Pol.Gen. Adul Saengsingkaew said after a meeting with Commander-in-Chief of the Royal Thai Army, Gen. Prayuth Chan-Ocha.
Four military officers have been named in the arrest warrant for their alleged role in the shooting which injured Mr. Kwanchai Praipana, a local leader of the United Front of Democracy Against Dictatorship (UDD) in Udon Thani province. Two civilians are also named as conspirators of the plot, and one of the pair has already been arrested.
"Gen. Prayuth has assured me that the relations between the two forces remains unchanged," Pol.Gen. Adul said, "He will hand over the suspects to the police for interrogation soon".
The police chief said he also promised Gen. Prayuth that the suspects would receive a fair investigation based on evidence.
However, Maj.Gen. Pairote Thongma-Eng, commander of the 9th Infantry Division, claimed he has not received any request from the police to hand the suspects to the interrogation officers. "I suppose the request was sent to the central army command, instead of the 9th Division," Maj.Gen. Pairote said.
He added that the military is not involved in the alleged crime in any way. The military has not set up any committee to investigate the incident either, Maj.Gen. Pairote told our correspondent, as the soldiers are still considered innocent under the laws.
Meanwhile, Pol.Maj.Gen. Suraphol Pinitchob stressed that the investigation has been making progress, but admitted that the police have not answered many crucial questions, such as the ownership of the vehicle used in the assassination attempt, or the type of the weapons wielded by the suspects.
"The suspect has given very confusing testimonies," Pol.Maj.Gen. Suraphol said, referring to Mr. Manuedang Maesae who has been recently arrested by the police.
"Let me stress that the police are not concerned, because Pol.Gen. Adul and Gen. Prayuth have been in contact with each other," he added.
Mr. Kwanchai also stated he has been making good recovery on his injuries. He is due to receive additional surgery on his knee and arm very soon, according to the Redshirt leader.
"Many Redshirts have written me letters wishing me well," Mr. Kwanchai said on his hospital bed, "Sometimes I felt so grateful of their support that tears well up in my eyes."
For comments, or corrections to this article please contact: [email protected]
You can also find Khaosod English on Twitter and Facebook
http://twitter.com/KhaosodEnglish
http://www.facebook.com/KhaosodEnglish