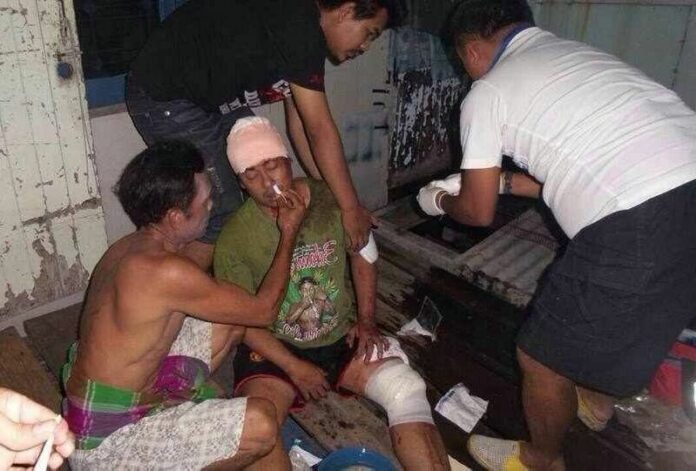 (21 March) Two explosive devices appeared to have narrowly missed the residence of a Constitutional Court judge hours before the court is scheduled to deliver a key verdict.
Police in Bangkok's Klong Tan area received reports about the blasts at around 23.20 last night and proceeded to inspect the crime scene at Soi Ekkamai 30, where two houses were damaged by the explosions.
The residence of Mr. Jaran Pukdithanakul, a member of the Constitutional Court judges, locates only 200 metres away from the blast sites.
The first explosion is said to have injured a 43-years old resident who was reportedly sleeping in his house when the unidentified explosive device hit the residence's roof. Another device fell on a nearby house, but no injury was reported.
Mr. Panomprai Panyasai, the owner of the house, said he dismissed the sound of the first explosion as firework, but shortly afterwards he heard a loud explosion on the roof of his residence. Mr. Panomprai insisted that he has no history of personal conflicts with anyone, and that he never joined any political demonstration.
Police suspect that the devices might have been intended to target the resident of Mr. Jaran, but stressed that further investigation is needed. Nevertheless, additional police officers have been dispatched to guard the vicinity of Mr. Jaran's residence.
The suspected attack came prior to a much anticipated ruling by the Constitutional Court, which might nullify the general election of 2 February.