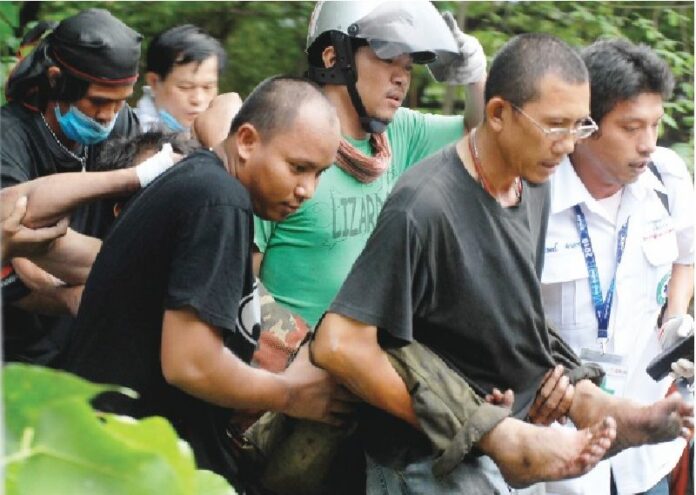 (25 March) Chiang Rai provincial court has found 5 Redshirts activists not guilty of charges under the Emergency Decree enacted during the 2010 political unrest.
The authorities previously charged the activists, local Redshirts coordinators and operators of a "community radio" station, of violating the State of Emergency imposed by former Prime Minister Abhisit Vejjajiva to quell the Redshirts mass protests in Bangkok.
According to the complaints, on 17 May 2010 the five defendants organised a rally in front of Chiang Rai City Hall to protest against the ongoing military crackdown on their fellow demonstrators in Bangkok, hence violating the Emergency Decree which bans political gathering and dissemination of false information.
The defendants argued that they were exercising their political rights protected by the Constitution, and that they were merely trying to urge the authorities to call off a military crackdown on the Redshirts in the capital city.
After five postponements, the judges today finally ruled that the defendants were simply exercising their freedom of peaceful assembly as protected by the Thai Constitution.
Furthermore, the court noted that during their demonstration the defendants were stating simple facts – that the there was indeed a military operation using live ammunition against the Redshirts protesters in Bangkok, and that the violence resulted in some fatalities as the defendants said in their rally.
"There is no clear evidence of any distortion of fact in the defendants' speech," the judges said in the ruling, hence acquitting the five defendants of all charges.