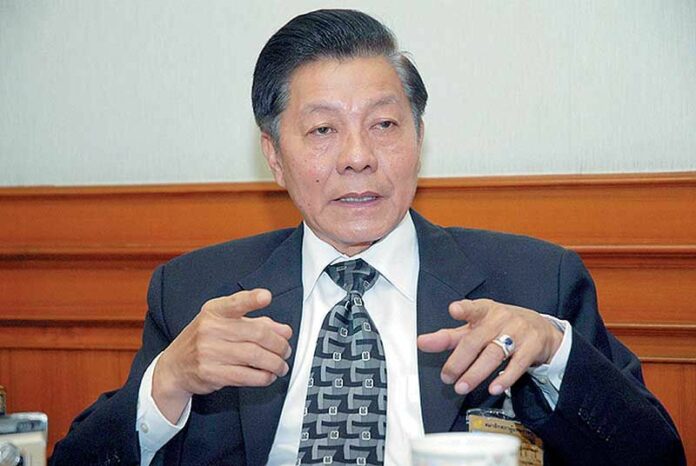 BANGKOK — Longtime politician and lese majeste suspect Apiwan Viriyachai died this morning in the Philippines, where he had been living in exile since the military coup in May.
Apiwan, 65, passed away at a hospital from lung cancer, his aides told the media. His family is currently working to repatriate his body back to Bangkok for a religious service.
Apiwan was a longtime ally of former Prime Minister Thaksin Shinawatra and had been serving as a lawmaker in Thaksin-backed governments since 2001.
Most recently, he was a Pheu Thai party MP in the government led by Thaksin's sister, Yingluck Shinawatra, which was eventually toppled in the 22 May coup.
Apiwan, who holds a rank as a colonel due to his background in the military academy, is thought to have fled Thailand shortly after the military takeover, like many other politicians and activists allied to the deposed government.
In July, police charged Apiwan with lese majeste (insulting the monarchy) for allegedly defaming the royal family in one of his public speeches. Authorities have been trying to extradite the former MP to face trial in Thailand, where lese majeste is punishable by up to 15 years in prison.