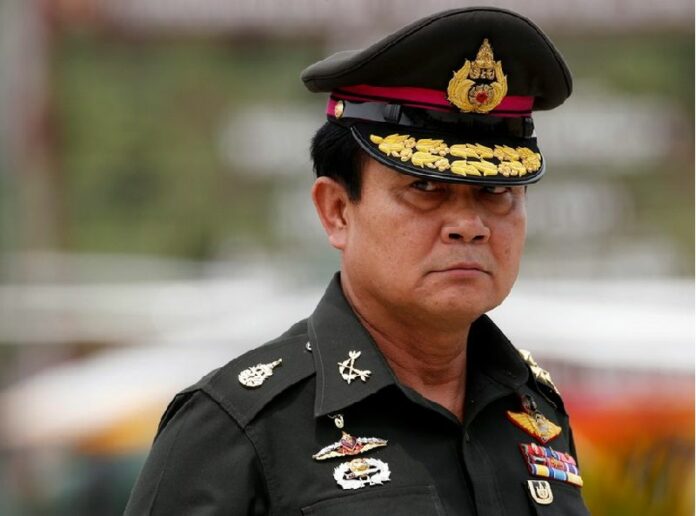 KUALA LUMPUR (DPA) – Political and human rights activists protested at Thailand's embassy in Malaysia Monday against the visit by Thai Prime Minister General Prayuth Chan-ocha.
The protesters carrying a banner reading "Dictator not Welcome" also denounced Malaysian Prime Minister Najib Razak for inviting him.
"The reception for Prayuth is an act that recognizes and lends legitimacy to the illegal government in Thailand which grabbed power through a military coup and suppression of democracy since May this year, " the protesters said in a statement.
They also called on the Malaysian government to stop recognizing Prayuth's government until he repeals martial law in Thailand, stops a crackdown on political dissidents and restores the electoral process.
Prayuth and Najib met to discuss the stalled peace talks in the troubled southern Thailand, as well as bilateral trade and investments issues.
Malaysia is the facilitator of peace talks between the Thai government and the Muslim rebels.
Najib said he and Prayuth agreed that there should be a period of no violence in the area before peace talks can resume.
"All parties need to respect the law and the Thai prime minister has agreed that the army could reduce its presence," he said.
Prayuth accompanied by a 19-member delegation, arrived in Kuala Lumpur Monday. It was his first visit to Thailand's southern neighbour since becoming prime minister August 25.
For comments, or corrections to this article please contact: [email protected]
You can also find Khaosod English on Twitter and Facebook
http://twitter.com/KhaosodEnglish
http://www.facebook.com/KhaosodEnglish