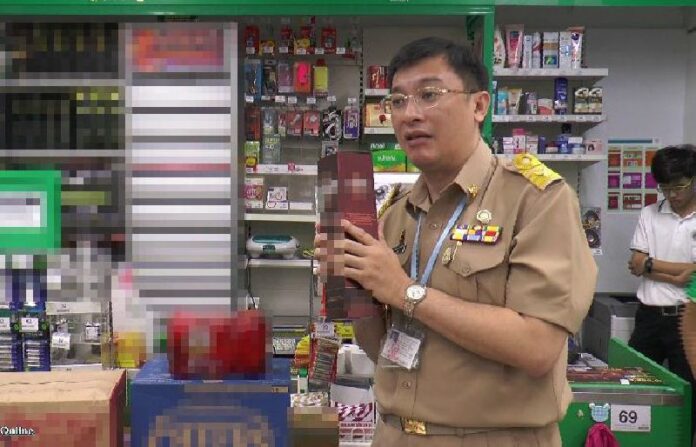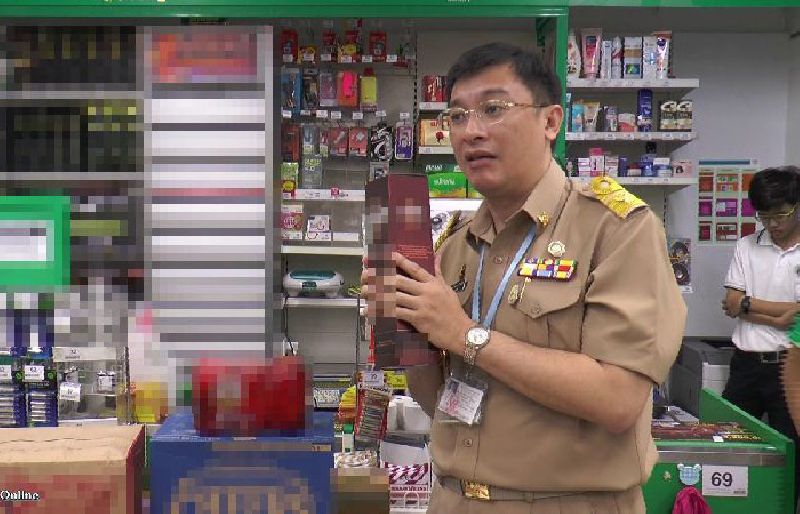 BANGKOK — From booze bans to censoring "Arbat," a surge in virtue campaigns has been pushed by social conservatives looking to assert influence – and relevance – by firing broadsides at mainstream culture.
Assaults on the availability and marketing of alcohol, the push to legally enshrine Buddhism as the national religion and other culture battles stem from reactionary elements who feel increasingly insecure about the rapid pace of change, according to a philosophy professor at Chulalongkorn University.
"These people resort to various measures they can think of in an attempt to 'freeze' society," Soraj Hongladarom said.
Soraj said the rapid transformation of virtually all aspects of Thai society, from politics and the economy to behavior and belief has left some feeling out of place in a world they find increasingly unfamiliar.
Forestalling Change After the Fact
While most people take such changes in stride, Soraj said others finds it too much to bear and thus anchor themselves to something, adding that he has friends who feel lost.
"I don't think ordinary folks are disturbed by the change, as they're part of the change themselves." he said. "To this group of people, it's not a problem. For conservatives, it's difficult. They feel like there are being thrown into the ocean, lost and unable to rely on anything, as all they have been clinging to over the years disintegrates before their very eyes."
The lecturer urges conservatives to take time to readjust rather than resisting the turn of the clock.
"It's like they're used to being under the shade of a large tree, but now the tree is dying. That's how change affects them," he said.
No one can reverse globalization, he added, and even junta leader Gen. Prayuth Chan-ocha was heavily criticized for saying Oct. 28 he would shut Thailand off from the outside world if the kingdom is not peaceful.
Cultural Warriors
Prominent Buddhist scholar and social critic Sulak Sivaraksa said the call to establish Buddhism as the national religion threatens to alienate and marginalize Muslims, Christians and those of other faiths in Thailand. Sulak said the penchant for banning or censoring "Arbat," a film some saw as critical of the monkhood and religion, reflects the weaknesses of Thai Buddhism.
"They are afraid to face the music while the fact is we should be facing reality more," Sulak said. "The way is not to say, 'I am a good person and you are bad.'"
As for the aggressive moves against alcohol consumption, Sulak said people should be allowed their own discretion and not be overwhelmed by an overreaching state imposing more and more bans and restrictions.
Read: Thai Bar Chides Legal Overreach of Anti-Alcohol Crusader
In July and again in October, the state imposed a vaguely worded and virtually unenforceable ban on the sale of alcohol "in the vicinity" of any school property, without exception. The nation's top alcohol regulator, Samarn Futrakul, said it could be left up to the judgement of police to determine how close was "close." Apart from anecdotal reports, the law appears to be all but ignored nationwide.
For nearly a month beginning in October, Samarn was in the news almost daily for investigating celebs who posted photos of beer onto Instagram, threatening to prosecute anyone doing the same, and threatening prosecution over products entirely unfamiliar.
Earlier this month Samarn might have gone too far when he suggested seasonal beer gardens, a popular social staple during the cool season, illegally promoted alcohol and the musicians performing at them could face criminal prosecution.
That prompted a backlash beyond already-rampant criticism on social media, with the head of Thailand's lawyers association accusing Samarn of overreaching.
Since then he's stayed out of the press and did not return calls seeking comment for this story.
Thanakorn Kuptajit, president of Thai Alcohol Beverage Business Association, said attempts to demonize drinking as evil and call for outright prohibition will continue, when what's needed is regulation and enforcement of existing laws.
He disagrees that there's any general conservative backlash to alcohol consumption and attributes the latest anti-alcohol campaigns to organizations such as the Thai Health Promotion Foundation and allies seeking to prove their worth amid recent government scrutiny of their spending.
'Going Too Far'
Even to a non-drinker such as labor activist Sakdina Chatrakul Na Ayudhya, the latest moves by conservative groups have crossed the line.
"I feel like they're infringing on individual rights," Sakdina said.
Sakdina said many Thais still respond to the dictates of the nation's strong paternalistic culture. He said the phenomena might be exacerbated by the weakness of democracy in Thailand in favor of a more top-down consolidation of power. The trend reflects intolerance towards cultural diversity and treats differing opinions anomalous, he said.
Such radical conservative mobilization is possible under the current autocratic military rule because those who might push back against the social conservatives have less space to express themselves due to curtailed freedom of expression under the junta.
"This doesn't mean the majority of the people approve of whatever that's going on now," Sakdina said.
Related stories:
Booze Ban to be Arbitrarily Enforced During 6-month 'Study'
No Booze Sold Today as 'Wan Ok Phansa' Goes Dry
Chang, Celebs Panned for Pitching Beer On Instagram
Anyone Posting Booze Pics Will be Prosecuted, Anti-Booze Official Says
Singha Heir Denies Grudge Against Chang Beer
Thailand Back to the Booze Ban Future
Booze Regulator Warns Public on 'Instant Beer'
Yes, Beer Pics Were Advertisements, Woonsen Concedes