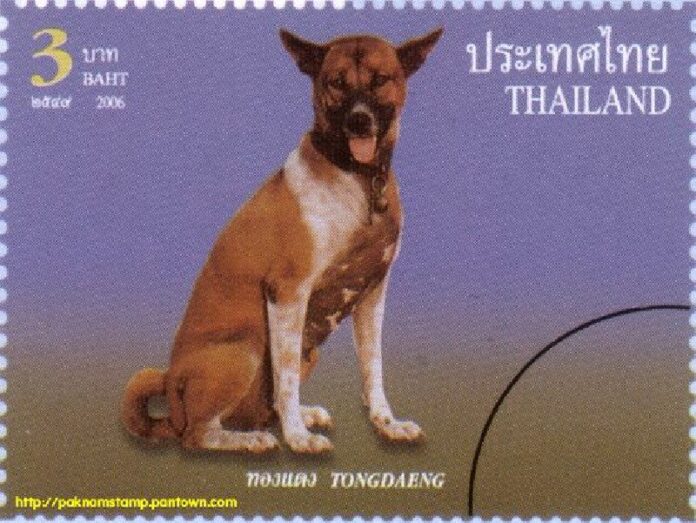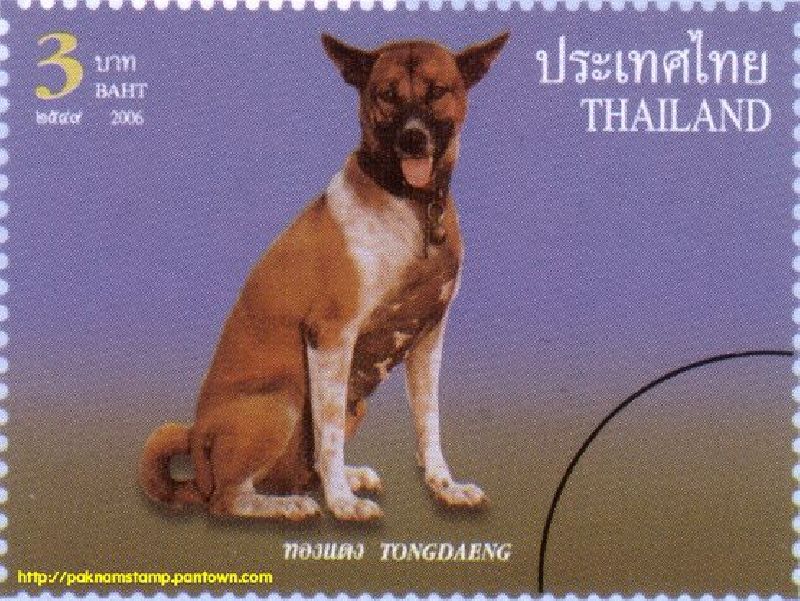 BANGKOK — In a first-ever case of its kind, suspected lese majeste offender Thanakorn Siripaiboon has been accused of violating the law against defaming the monarchy by spreading "sarcastic" content which mocked His Majesty the King's dog, Tong Daeng.
At Thanakorn's arraignment this morning before a military tribunal, a prosecutor said one of two offenses he's charged with involves images posted to Facebook regarding the king's dog.
"On Dec. 6, 2015, the suspect copied three images from Twitter and spread it on [his] personal Facebook," read part of the prosecutor's remark at the military court today. "These are images which contain sarcastic contents about the royal dog…"
Poonsuk Poonsukcharoen, a lawyer at the Thai Lawyers for Human Rights which has provided legal representation to Thanakorn since his arrest Wednesday, said the team is puzzled by the charge.
"Our view is that the [lese majeste] law doesn't cover the royal dog… But in the end, the one who will interpret it is the military court," said Poonsuk, noting that another unusual aspect about the court's proceeding today was that no details were given about the alleged lese majeste content.
Typically the details of the offense are read out in court, details of which are routinely self-censored in media reports due to their hypersensitive nature. Specified in Article 112 of the criminal code, the law as written applies only to direct offenses against His Majesty the King, Her Majesty the Queen, the Crown Prince and the Regent.
Although the specific message was not identified, Thanakorn posted three images to Facebook related to the dog on Dec. 6. One was an image about Tong Daeng's royal connection, and two were screenshots of comments from other social media users. At the top, Thanakorn wrote how much he was "emotionally moved" by their sentiments.
Thanakorn also faces another charge of lese majeste for clicking "Like" on a doctored image of His Majesty on Facebook and a charge of sedition for sharing an infographic detailing alleged corruption behind the construction of the scandal-plagued Rajabhakti Park.
Lese majeste is punishable by up to 15 years per offense, and since the military seized power in 2014, civilians have been tried in military courts.
A request for bail for Thanakorn was denied by the court on Monday afternoon, according to Amorn Nampa of Thai Lawyers for Human Rights. He wrote that the court cited the seriousness of the charges.
An animated film inspired by Khun Tong Daeng is currently showing throughout the kingdom.
In February 2014 a man writing under the name Bandid Aneeya was convicted of insulting His Majesty the King, Prachatai reported, for writing allegorically about a dog the court deemed a reference to Tong Daeng intended to defame the king. The court ruled he was mentally ill and suspended his sentence.
Update: This story has been updated with information about the 2014 conviction of Bandid Aneeya.
Related stories:
More Charges Against Facebooker for 'Liking' Photos
Military Arrest Facebooker Over Park Graft Infographic