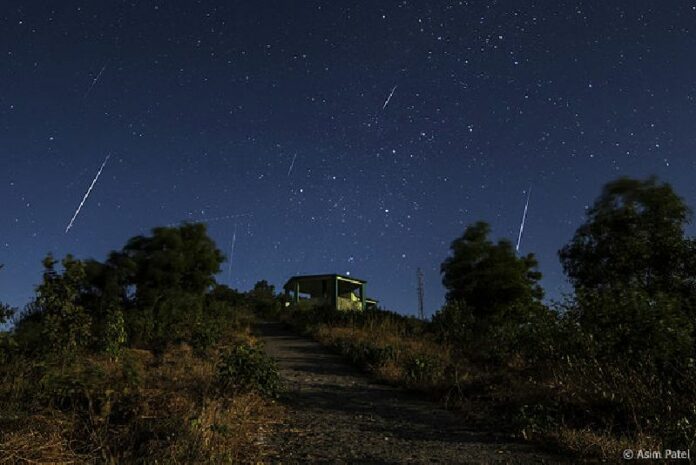 BANGKOK — Raise your eyes from earthly matters and bend your neck to the heavens to catch the Geminid meteor shower, which is expected to peak tonight at a rate of 120 "shooting stars" per hour.
Beginning at 8:30pm tonight through dawn, stargazers throughout the country will be able to see meteors burn up in the with the naked eye in the northeastern sky. For the best show, get out of the city and find somewhere with minimal light pollution: the darker the better.
"The Geminids are best observed Dec. 4 to Dec. 17 annually throughout Thailand," Saran Poshyachinda, Deputy Director from the National Astronomical Research Institute of Thailand wrote online Wednesday. "The peak night is expected to be Dec. 14."
Astronomers said this year provides ideal viewing conditions as the waning crescent moon won't be too bright.
The royal observatories in Chiang Mai, Nakhon Ratchasima and Chachoengsao will be open to the public for free. Those who want to capture it on film are recommended to use ISO1600 or faster film with a tripod turned toward the northeastern sky and a wide-angle lens.