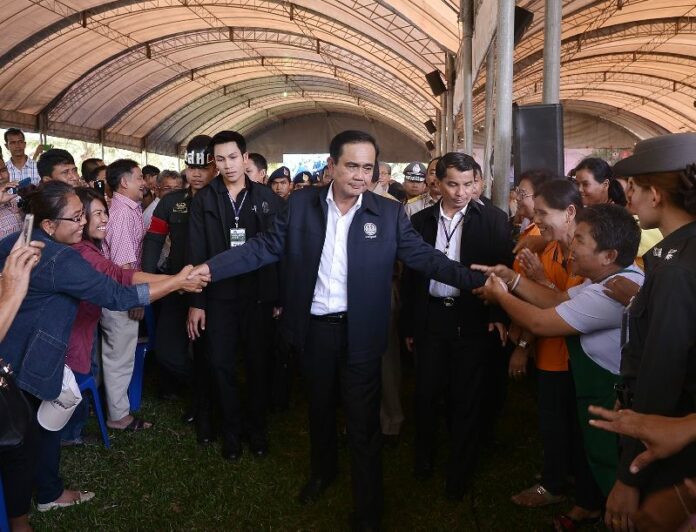 BANGKOK — Junta chairman Prayuth Chan-ocha defended the judicial system, after two Myanmar migrant workers were sentenced to death in a case that provoked widespread skepticism.
The system must be respected and the court process followed, Prayuth said, after last week's verdict in the murders of two British tourists stirred outrage in neighboring Myanmar.
Protests have been staged at the Thai embassy in Yangon, the house of political majority leader Aung San Suu Kyi, and at two Thai-Myanmar border crossings.
Zaw Lin and Wai Phyo were found guilty of the rape and murder of Hannah Witheridge and the murder of David Miller on the resort island resort of Koh Tao in September 2014.
The police investigation was plagued with allegations of torture and incompetence. Many critics said the two men were scapegoats and demanded a review of the case.
The consular section of the Thai embassy announced it would close Monday through Wednesday due to an "unexpected and prolonged demonstration" around its compound in Yangon.
The border crossing at the Three Pagodas Pass in western Thailand was closed Monday for the second straight day.
Story: DPA