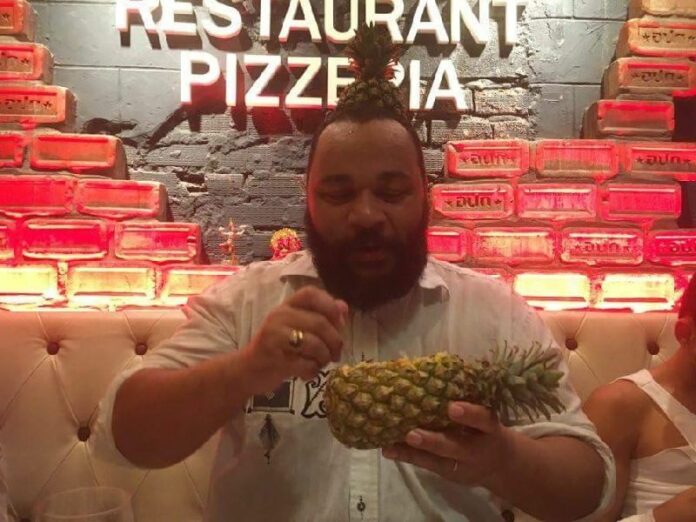 PHUKET — A French comedian and political activist was forced to cancel shows last week in the south of Thailand under pressure from the Israeli Embassy, according to media reports.
Dieudonne M'bala M'bala's first shows in Thailand had been scheduled for Jan. 26 and Jan. 27 at Phuket night club Illuzion. According to Ynetnews, Israeli Ambassador Simon Roded asked Thailand's military government to bar him from performing due to his history of making anti-semitic comments.
"Police and officials visited our place the day before the event," Namaoi Pasuphan of Illuzion said by telephone Monday. "My boss later googled his name and found out about his background. He suddenly decided we don't want to be involved."
Namaoi said the pub's owner canceled with the organizer who booked the pub for those nights after being asked to cooperate by both local officials and the Embassy of Israel.
The club was reportedly ordered to scrap the show on both nights by Phuket Gov. Chamroen Tipayapongtada after a joint appeal was made to the Ministry of Foreign Affairs by Roded and French ambassador Thierry Viteau.
"The need to stop the spread of anti-semitism, Holocaust denial and racism is an honorable duty in every civilized society," Ambassador Roded wrote in reply to inquiries this afternoon. "I am greatly satisfied that relevant Thai authorities, once became aware of this shameful performance, took action to prevent it from taking place."
Roded said his embassy solicited aid from French and Thai authorities to intervene after it was unable to reach the night club.

From Thailand, the 49-year-old comedian traveled Thursday to Hong Kong where he was detained for 15 hours upon arrival, according to his Facebook page. The controversial comedian, who has been convicted several times in France and Belgium under hate speech laws, said he was forced to cancel another two shows there under pressure from French officials and was reportedly deported Friday morning.
A Facebook page promoting the Illuzion show has since been removed.

Promotional image for shows by French comedian Dieudonne M'bala M'bala in Phuket. Image: Clubbingthailand.com
Dieudonne has appeared in many films and TV show. Following the January 2015 terrorist attack on the offices of Charlie Hebdo in Paris, he was arrested and accused of supporting terrorism due to comments written online.
In November, he was sentenced to two months in jail by a Belgian court for anti-semitic comments made at a 2012 show.