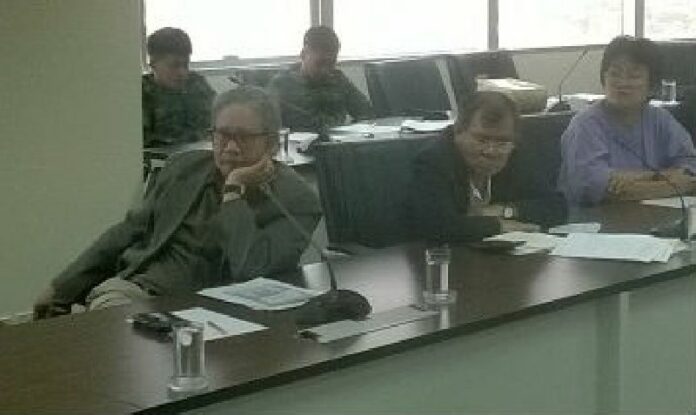 BANGKOK — A coalition of civic groups has called on the junta to reconsider holding onto its power until an elected cabinet assumes power, as it could affect the formation of the new government and negatively affect rights and liberties.
The worries were expressed by groups from around the kingdom who met to deliberate on the junta-sponsored draft charter in Nonthaburi province in a two-day meeting which ended Friday.
The deliberation was led by three organizations, WeMove, a group that seeks gender equality, election monitoring group PNET and the Institute of Human Rights and Peace Studies at Mahidol University.
Political commentator Sirote Klampaiboon, who is not part of the deliberation process, said remaining in power before and after promised elections is the junta's way of continuing to be a state within a state and shows their reluctance to return power to the people.
"It's disappointing but I am not surprised," Sirote said Monday. "The will to continue to be a state within a state and the likelihood of them influencing the direction of the elections and boosting a particular political party is high."
Junta spokesperson Col. Winthai Suvaree said by telephone Monday that normally a caretaker government would not do much after elections. He added that the matter was decided by the Constitution Drafting Committee and not the junta.
Amorn Wanichwiwatana, spokesman of the junta-sponsored committee, defended the decision by saying the kingdom can't risk a power vacuum.
"Let me frank. It's a reality that no country in this world will allow for a power vacuum [during] a transitional period, not even in the United States where the President would be on a caretaker capacity," he said, adding that anything untoward may happen during the period and the junta needs to have the power to ensure that there will be no crises.  
Joining the voices speaking on the issue, the coalition of civic groups also called for the junta to clearly spell out what will happen if the draft charter is rejected in the Aug. 7 referendum and commit to its promise.
The groups suggest that either reviving the so-called 1997 constitution which is considered the most participatory and democratic or the 2007 charter which passed a referendum, would be the best options.
On the content of the current charter draft, the groups decried what they perceived as fewer rights enshrined under when comparing the current draft to some previous charters. Issues flagged included gender equality which lacks specific reference to LGBT rights, a lack of state-support for full high school education and fewer rights for the disabled and elderly.
During the two-day meeting, soldiers and special branch police entered the meeting room, according to a joint statement issued by WeMove, PNET and the Institute of Human Rights and Peace Studies at Mahidol University.
Related stories:
Democrat Slams 3 Years of Education Written Out of Constitution