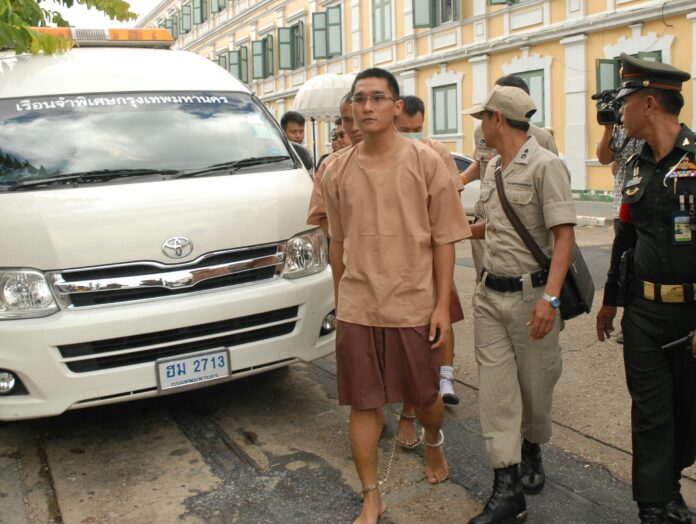 BANGKOK — Two people accused of insulting the monarchy in private chat messages were denied bail a fifth time yesterday, despite offering to post a million baht bond.
Nattatika Worathaiwit and Harit Mahaton have been jailed since they were detained by the military in late April. They will stand trial in the martial court on royal defamation charges, as well as sedition for running anti-junta Facebook pages.
Parents of Facebookers Petition King For Children's Release
Their lawyer Winyat Chartmontree said prosecutors opposed bail on the grounds the accused may interfere with witnesses they've yet to interview or flee the country. The court agreed.
"Last time they told us there were two more witnesses to be examined, and this time, they still said they're not done yet," Winyat said by telephone. "But the court also instructed the prosecutors to hurry up."
Winyat said he offered to post bonds of 500,000 baht for each defendant, yet the court was still convinced that Harit, 26, and Nattatita, 43, constituted flight risks.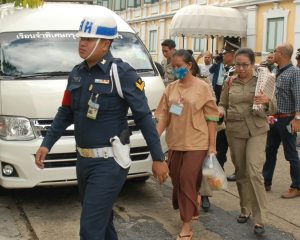 Under the law suspects can be remanded in prison for up to 84 days without being charged. Winyat said he believes Harit and Nattatika will be indicted before their next remand session.
"The two were disappointed [of not getting the bail release] but a part them still has hope," Winyat said. "Once their cases reach the court, I believe there's a chance that they will be released."
Nattatika and Harit are among eight people abducted from their homes by the military on April 27. They were later charged with violating the Computer Crime Act and sedition for allegedly running anti-government Facebook pages deemed insulting to the military government and its leader, Gen. Prayuth Chan-ocha.
While the six other suspects were released on bail May 10, Nattatika and Harit were charged with an additional offense of royal defamation and jailed to await trial under the military tribunal.
Investigators accused the pair of insulting the monarchy via their private chat messages sent over Facebook.
Libeling the Royal Family, a crime also known as lese majeste, carries a maximum penalty of 15 years in prison per offense.
Related stories:
Families of Detained Facebookers Speak Out
Detained Facebookers Allege Chat Evidence Obtained Illegally
Lese Majeste Filed Against Two Facebookers, Anti-Junta Activist