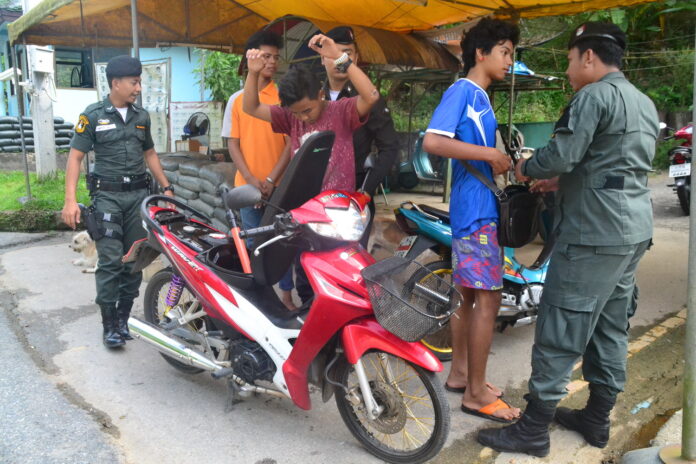 YALA — A 51-year-old Muslim man accused of delivering a bomb to an army outpost in the southern province of Yala and found hanged in his cell room was ruled as suicide Thursday by police.
Somjit Jarae was arrested Saturday in Yala's Yaha district after it turned out the parcel he was delivering was actually a bomb equipped with a remote detonator. Security officers defused it before it exploded. By Tuesday, Somjit was dead, found hanging from a shower hose, authorities said.
"We believe stress was the cause of his action," Lt. Gen. Dusadee Chusangkit, regional police commander, announced Thursday.
Per the emergency law imposed in the region, Somjit had been held for questioning at a police station in Yala without charge. Media reports quoted Somjit saying he was asked by an anonymous person to deliver the parcel to the base, and he was unaware it was a bomb.
When a guard inspected Somjit's cell around 10.30pm on Tuesday, the occupant was already dead, according to Dusadee.
Somjit's family has been informed of his death.
"As for … civil society that would like to investigate this issue, officials will welcome them, as we are transparent. We have clear details," Dusadee said.
Somjit, who worked as public van driver, was the latest suspect to die in custody in the southern provinces, where security officers are routinely accused of using heavy tactics in their attempt to stamp out local Muslim separatists.
Civil rights lawyer Sitthipong Chantharawirote said he finds Somjit's death suspicious and urged police to investigate what happened.
"It looks sketchy. It's strange," said Sitthipong, sec-gen of the Muslim Attorney Center, which regularly campaigns for transparency in the Deep South. "What is their protocol about detention? These things happen again and again. He wasn't the first one."
The previous death in custody in the region took place in December at a Pattani army base. Before that, it had been some years since a 25-year-old bombing suspect reportedly hung himself in 2010 while held at the same facility.
The security forces in the Deep South are often accused by advocacy groups of violating human rights in their attempt to end a dozen years of insurgent violence there, by using emergency powers to search homes and detain people without warrant.
Related stories:
Army Denounces Deep South Torture Report as Product of 'Imagination'
Muslim Cleric Recounts Traumatic Police Raid in Deep South
Bomb Attack in Deep South as Anniversary of Mosque Massacre Nears