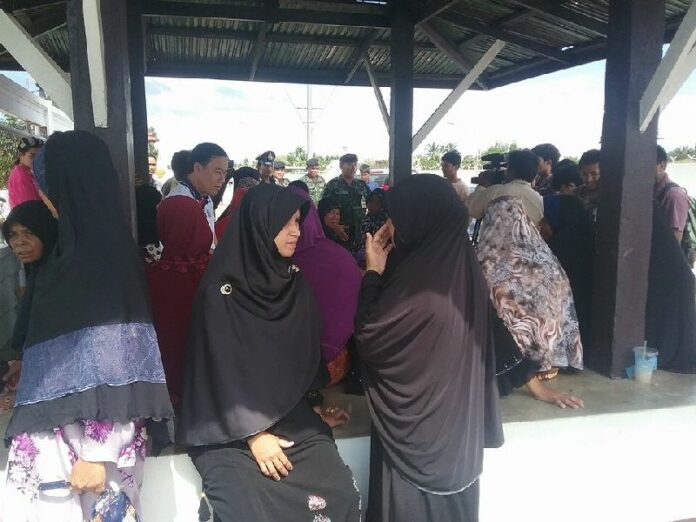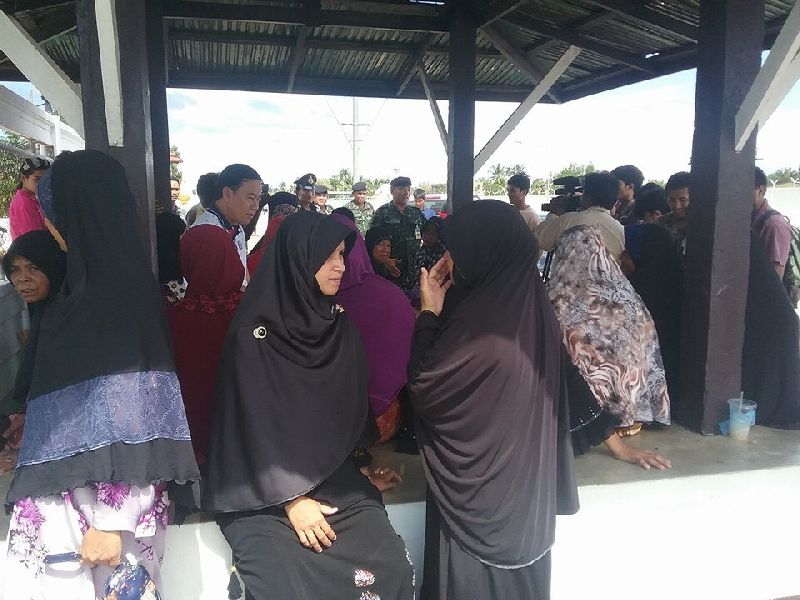 PATTANI — A Muslim man detained by the military in the restive province of Pattani last month died in custody this morning, only a day after his family visited him.
Abdullayib Dolah, 42, died of as yet-unexplained circumstances at the Inkayuth army base – the third death of a suspect held in Thai military custody since Oct. 23, according to a military news release.
The statement said soldiers at the base immediately summoned a local doctor to find out how Abdullayib died but no conclusion was reached, so his body was sent to a hospital in Songkhla for a more detailed autopsy.
The decision to transfer his body was made "for the peace of mind of his relatives and the public, and, more importantly, to deter any individuals with ill intention to exploit Mr. Abdullahib's death for furthering their own agenda," the statement said.
Abdullayib was detained in Nong Chik district on Nov. 10 on suspicion of assassinating a local Muslim cleric. He was later transferred to the Inkayuth base for interrogation under special authority granted to the military under the martial law, which has been imposed over Pattani and its neighboring provinces for almost a decade.
Pornpen Khongkachonkiet, director of the Cross Culture Foundation, an NGO group that campaigns for civil rights in the southern border provinces, said Abdullayib's family was surprised by the abrupt announcement because he was still alive and well when they visited him Thursday.
She added that the news even took activists like herself by surprise because, despite the occasional rights abuses in the Muslim-majority region, known as the Deep South, there had been no deaths in custody since 2010.
"It's something that we didn't expect to still happen in the three [border] provinces, which is different to what happened in Bangkok," Pornpen said over the phone, referring to the recent deaths at a Bangkok army base.
Those cases involved two high-profile suspects who recently died in detention inside an army base in the capital. The two men, Suriyan "Mor Yong" Sujaritpalawong and Prakrom Warunprapha, died in solitary confinement on Oct. 23 and Nov. 7, respectively, according to prison officials.
Suriyan and Prakrom were accused of defaming the monarchy.
According to Pornpen, the activist, even though it is unclear how Abdullayib died, his death would still affect the public's confidence in authorities.
"I don't know whether this [death] is a result from the officials' action or some other cause, but the fact that suspects under their custody died still does not absolve their responsibility. They are suspects, the authorities should do whatever it takes to keep them alive to stand trial," Pornpen said.
Pattani, Yala and Narathiwat provinces have been under martial law and other emergency provisions since separatist violence broke out in the region in early 2004. The insurgency has claimed at least 6,200 lives, mostly civilians according to data collected by human rights groups.
The campaign of near-daily bomb and shooting attacks is waged by shadowy groups of militants who aim to restore the Islamic nation of Patani, which was annexed by Thailand in the early 20th century.
However, rights activists also fault the authorities for using heavy-handed tactics and emergency power to combat the insurgency, leading to deaths and unwarranted detention of innocent civilians.
To reach us about this article or another matter, please contact us by e-mail at: [email protected].
Follow Khaosod English on
and
Twitter
for news, politics and more from Thailand.