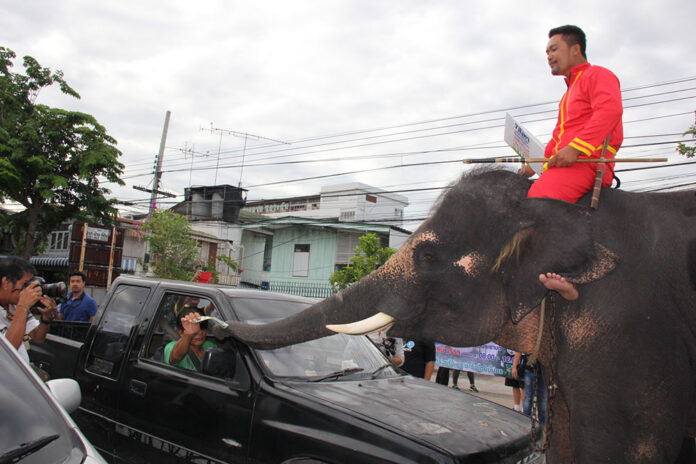 UBON RATCHATHANI — Another public discussion of Sunday's charter referendum has been banned, this time in the northeast at Ubon Ratchathani University.
Titipol Phakdeewanich, the dean of the university's Political Science Faculty, said the seminar was canceled under pressure from the university and provincial Gov. Somsak Jangtrakun,  asked the university to cancel the event.
"The university and the province raised serious concerns about this seminar and questioned the neutrality of the event," Titipol wrote in English in a message posted online which went on to express disagreement with the decision.
Read: Ad-Hoc Network Urges Public to Report on Referendum via Social Media
Thitipol said the event had been approved by the military regime.
He was slated to moderate the Tuesday symposium, "A Free and Fair Constitutional Referendum and its Implications for the Future of Thai Democracy," whhere speakers were to include former Pheu Thai Education Minister Chaturon Chaisaeng and former National Human Rights Commissioner Nirand Pitakwatchara.
Titipol said the military has always granted permission, but this time the intervention came from the province through a university administrator he asked not to be identified.
"The order wasn't made formally," Titipol said. "It's my role as a dean [to hold such events], and if I don't do it now I can't be considered as effective. But the administrator wanted me to just stay still."
He elaborated on the importance of allowing such events online.
"In a diverse society, harmony, unity, and reconciliation are not the results of suppression. It is possible that people can live in harmony and a society can be peaceful when differences are recognised and accepted," Thitipol wrote. "Expressions by Thais that show their disagreement with the constitutional draft should not be simply interpreted as opposition to the Thai junta or the NCPO."
Related stories:
Thai Election Monitor Fumes Over Being Barred from Thai Referendum
Officials Powerless to Halt Assaults on Referendum by Schoolboys, Monkeys, Coffee Brand
Redshirts Take Grievance Over Voting Watchdog Campaign to UN
No Thais Can Monitor Vote Because Law Didn't Say They Can, Commission Reasons