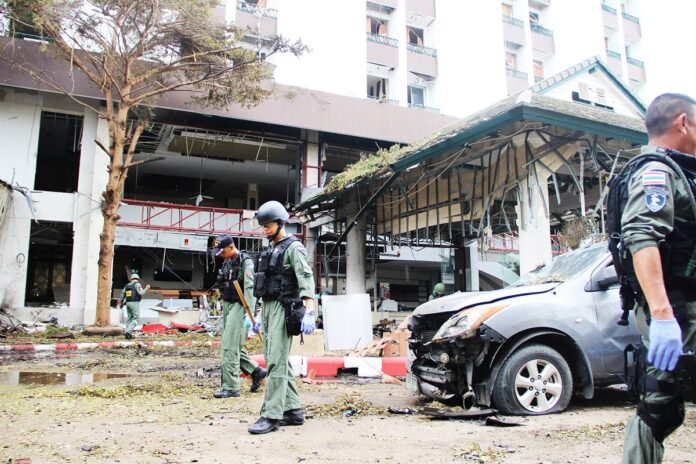 BANGKOK — Respect for human rights is necessary to achieve peace in the Deep South, said a human rights lawyer charged with defamation for publishing a report on the alleged use of torture by security forces there.
Somchai Hom-laor, a legal adviser to the foundation whose report drew criminal complaints of defamation and computer crimes, said Wednesday night that ending abuses is necessary to ending the long-running conflict in a panel discussion at the Foreign Correspondents Club of Thailand.
Army Suspends Colonel Filmed Threatening to Abduct Woman
"We believe that the conflicts in the south cannot be solved without respect for human rights," Somchai said.
On July 26, the military unit which heads southern counterinsurgency efforts and answers to the prime minister accused Somchai and two of his colleagues at the Cross Cultural Foundation of criminal defamation and violating the Computer Crime Act in response to the February report.
At the time it and others like it were published, the Internal Security Operations Command, or ISOC, dismissed them as works of fiction intended to damage its credibility.
The report by the foundation, along with Pattani-based Network of Human Rights Organizations and Dua Jai Group, detailed first-hand accounts of torture ranging from waterboarding and strangulation to threats of violence and sexual assault by the army and police to force confessions from suspected insurgents.
More than the monetary compensation sometimes offered to them, victims of torture need true justice, Somchai said, including prosecution of the perpetrators.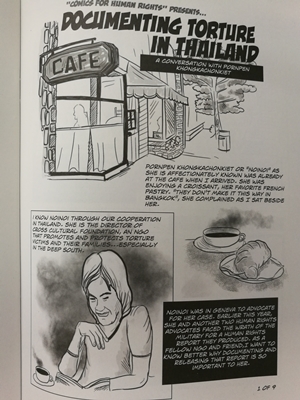 "It's not good for peacebuilding. It's not good in the long term … [the] victims need justice," Somchai said. Even an apology from the state, he added, would be helpful.
While there seem few legal consequences for those who carry out abuses, reporting about them has been met with a stern response, Somchai and colleagues Pornpen Khongkhachonkiet and Anchana Heemmima have learned.
They face up to seven years in prison for simply releasing the report, which included testimony going back to 2014 alleging 54 instances of torture.
"They should not be angry because we speak the truth," Somchai said to the audience at the club.
Pornpen, director of the foundation and chairwoman of Amnesty International Thailand, said fear of torture in the Deep South is such that many family members of separatist suspects beg human rights activists to do what they can to get their loved ones transferred off army bases and into prison. Those detained on military bases can be held for seven days without charge or legal representation.
The practice of pretrial detention, or even pre-charge detention, is not uncommon in southernmost provinces, Pornpen said, but soldiers insist such people were merely "invited" for "talks."
"[They say] it's not an arrest. It's an invitation. I always have to adjust my language when speaking with them," said Pornpen. "They don't want to hear that these people were arrested."
Pornpen said the detailed nature of the 120-page report may have prompted the authorities to file charges. The cases is still under investigation by police, while the three are receiving legal aid from the Pattani-based Muslim Attorney Center Foundation.
A similar case of defamation brought by the military against civilians for disseminating information ended late last year when a court acquitted two journalists of charges brought by the navy over a report on human trafficking in the south of Thailand.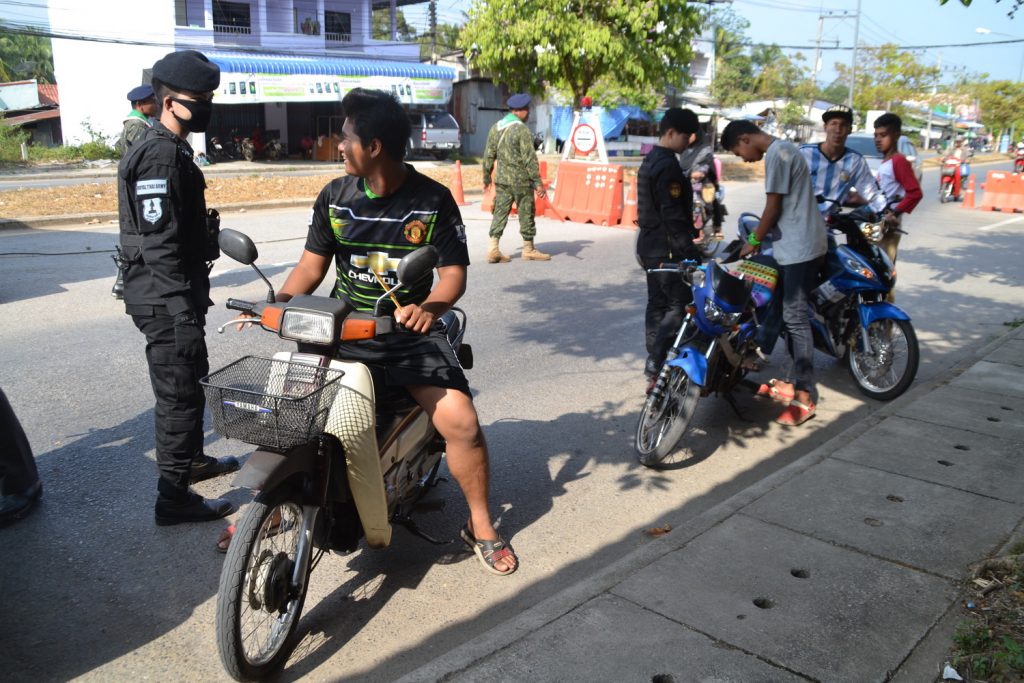 Pornpen said there was a compelling public need to produce the report, as the situation has not improved for over 12 years now, during which time more people have become willing to speak out.
"We won't stop what we're doing," Pornpen said.
Kingsley Abbott, legal advisor to the International Commission of Jurists and the last to speak Wednesday, said Thailand is obligated to investigate allegations of torture and prosecute any perpetrators. The government, Abbott said, should strengthen measures to prevent torture from taking place.
Instead, Abbott said, the opposite happened in this case, with those behind the report being charged.
"This case should never have been brought in the first place and should be dropped immediately," he said.
Related stories:
Human Rights Activists Refuse to Hand Over Names of Alleged Torture Victims
Army Denounces Deep South Torture Report as Product of 'Imagination'
Torture in Deep South Systematic and Spreading Elsewhere, Rights Groups Allege