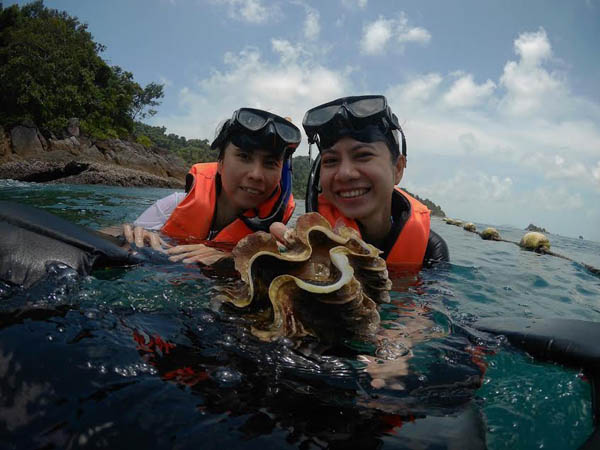 TRAT — A tour guide was fined Thursday for allegedly urged tourists to take photos with rare sea creatures in the sea off Koh Chang.
Komsan Charoensilpa was accused of bringing up a sea urchin and giant clam from the seafloor during a Tuesday diving trip which he then handed out for tourists to photograph. His actions violated a law forbidding the disturbance of animals in national parks, which includes the maritime park around Koh Chang, officials said.
"The tourists were Thais, and it was the fault of the [guide] on the boat," Kamthorn Wehon, chief of Koh Chang District, told reporters. "From now on, there should be more strict measures to prevent this kind of incident from happening again. Tourists and tour operators must be mindful of this."
Komsan was fined 500 baht.
National park officials on Koh Chang, a popular tourist destination in eastern Thailand, investigated the case after photos of tourists holding up the sea creatures surfaced on social media.
Tourists have run afoul of animal protection laws for interfering with marine life in Thai seas before.
In May, a Chinese tourist was fined with a hefty sum of 100,000 baht after he was caught feeding corn to fish on a beach in Phang Nga province. Feeding coastal fish is banned because it can indirectly harm coral, as the fish will seek handouts rather than play their usual role in the ecosystem.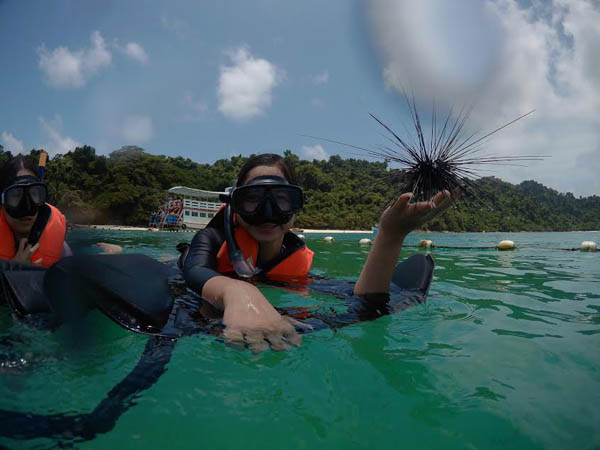 Related stories:
Tourists Fined for Instagramming Starfish