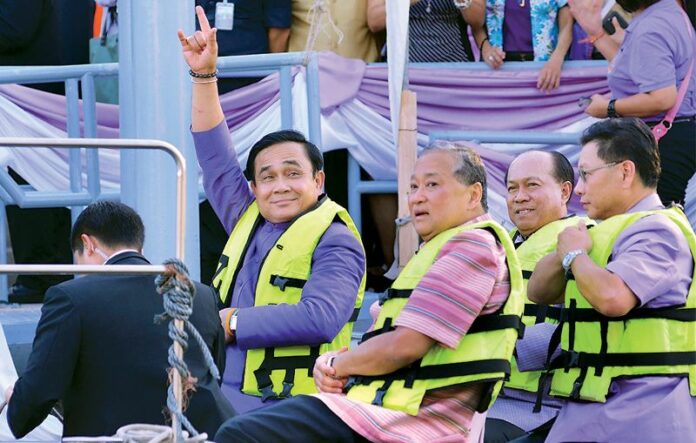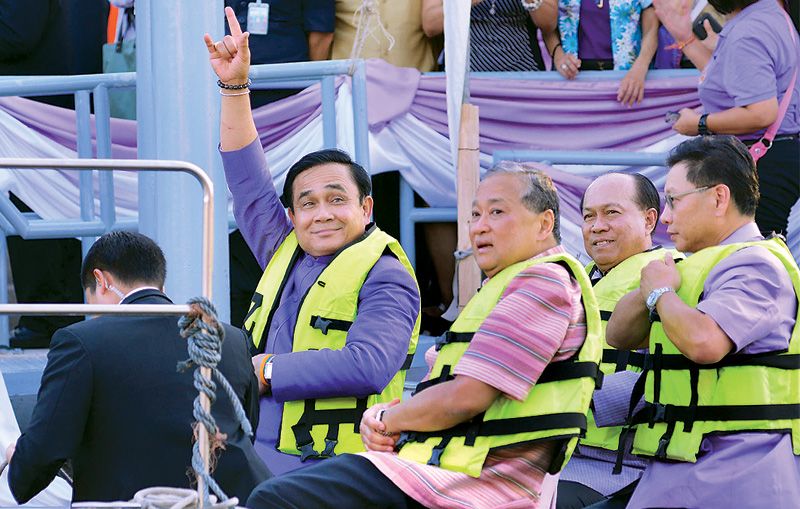 BANGKOK — Invoking his emergency powers, junta chairman Prayuth Chan-ocha on Thursday suspended the governor of Bangkok indefinitely without pay, citing an ongoing graft case against him.
Gov. Sukhumbhand Paribatra, who's implicated in a 39 million baht corruption scandal, previously said he would only step down if the national anti-graft agency found him guilty.
Read: Bangkok Governor Refuses to Step Down Despite Corruption Allegations
But Prayuth cut short his defiance by issuing an order under Section 44 of the interim charter, which grants him authority to take any action for the sake of "national security." In the order, Prayuth said it was necessary to suspend bureaucrats accused of corruption while their inquiries were underway.
"Although investigation results or fact-finding efforts at the moment cannot yet conclude their wrongdoing, it is considered an important matter, which is in the public interest," said a part of the order published on a government website Thursday afternoon.
Sukhumbhand will not receive his salary during his suspension, the order said, adding that Gen. Prayuth will "consider" restoring the twice-elected governor to his position he is cleared of any wrongdoing.
Wasan Meewong, a spokesman for Sukhumbhand, said it was too soon for his office to make any comment.
Sukhumbhand is currently on a government trip to South Korea and is due to return on Sunday.
The Auditor-General in May accused the governor and eight other Bangkok officials of colluding to embezzle state funds as part of a New Year's light show auditors said should have cost 10 million baht less than the 39 million baht cost paid by city hall. Sukhumbhand denied the allegations and soon sued the auditor for libel.
Prayuth has suspended other officials accused of corruption with the absolute power granted to himself through Section 44, but his aides previously said the junta chairman would not take it up against Sukhumbhand.