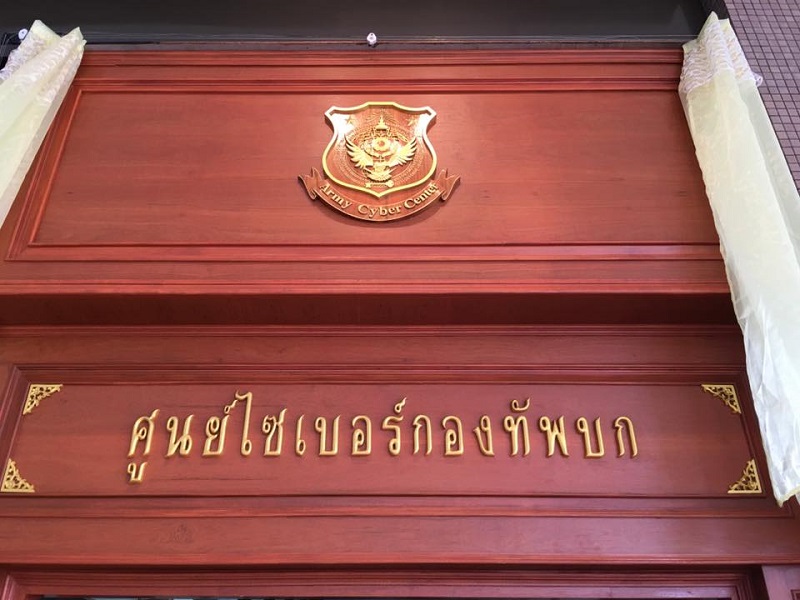 BANGKOK — The Army opened a new Army Cyber Center on Tuesday tasked with combating and suppressing information deemed illegal or undesirable.
Formerly the Military Technology Center, the rebranded agency will be used against external and internal threats, from transnational hackers to suppressing information the military regime considers "distorted."
Newly appointed army chief Gen. Chalermchai Sittisart said threats included information deemed insulting the monarchy and other matters deemed threats to national security.
"The current issue we are concerned the most is the disseminated information that affects national security," he said. "The information operations of those who oppose [the government]."
Chalermchai said social media users share information critical of the government without "checking the facts."
Read: Thailand's New Online Fad: Social Surveillance
Since seizing power in 2014, the military has conflated national security with defense of the monarchy and dissent to its rule.
The army chief said the aim was to "create better understanding" with people on social media. Social media has remained one forum for free expression out of reach of the junta, which has largely quashed dissent and opposition in the public sphere.
It was unclear what tools and techniques would be employed, but the army said it was developing its own and improving its capacity. In the past, the military has reportedly imported intrusion software but relied more heavily on what's been described as social surveillance.
Asked whether the suppression against royal defamation included academic content or discussion, Chalermchai did not hesitate.
"We deal with whatever is insulting to the monarchy," he said.
Related stories:
Rejecting Vigilantism, Regime Ramps Up 112 Crackdown
Netizens Instructed to Report 'Inappropriate Content' by ISPs