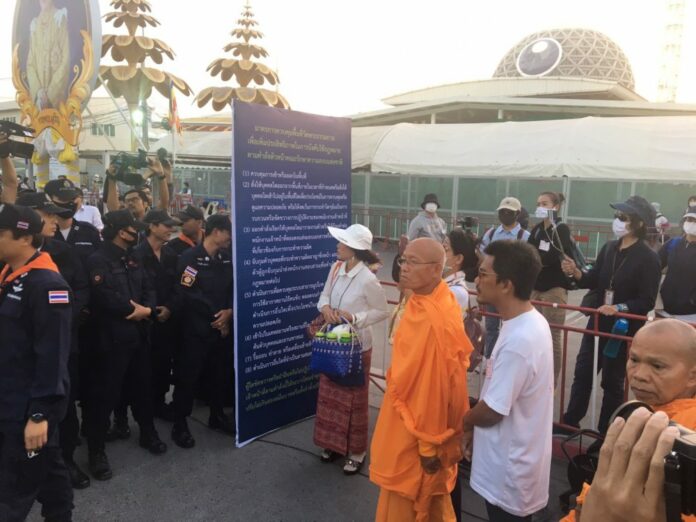 Live Updates From Wat Dhammakhaya Raid
PATHUM THANI — Police were barricading entrances to the headquarters of the Dhammakaya Temple on Thursday morning in their latest apparent effort to apprehend its fugitive abbot.
Junta chairman Prayuth Chan-ocha invoked his emergency power last night and declared the entire area around Dhammakaya a "controlled zone" in which security officers can search and make arrest without legal repercussions.
Police were deployed at about 3am, two hours after Prayuth's order was issued. Some soldiers also took up checkpoints around the temple.
Read: Renewed Bid to Capture Dhammakaya Abbot Weighed
As of Thursday morning, a combination of police crowd control units, border patrols and explosives teams had taken control of all gates leading into Dhammakaya's UFO-like headquarters in Pathum Thani. No one is allowed to enter the temple, leading to some arguments with the temple followers who just arrived.
Meanwhile large groups of monks and worshipers were seen meditating just behind the gates. Masked men also observed and took photos of the police presence. Inside or out?
Security forces have maintained a presence outside the large temple complex since June, when its 72-year-old abbot, Dhammachayo, was charged with receiving embezzled funds from a credit union as donations. The abbot has not been seen in public since.
The latest attempt to search the grounds for Dhammachayo came after Gen. Prayuth invoked Section 44 of the interim charter and designated the temple as a "controlled zone," granting permission for security officers to make arrests, search properties, destroy any barricade, cut off electricity and water supplies and bar entry to members of the public as they deem fit.
The order also provides security officers operating in the "controlled zone" with legal immunity for their actions.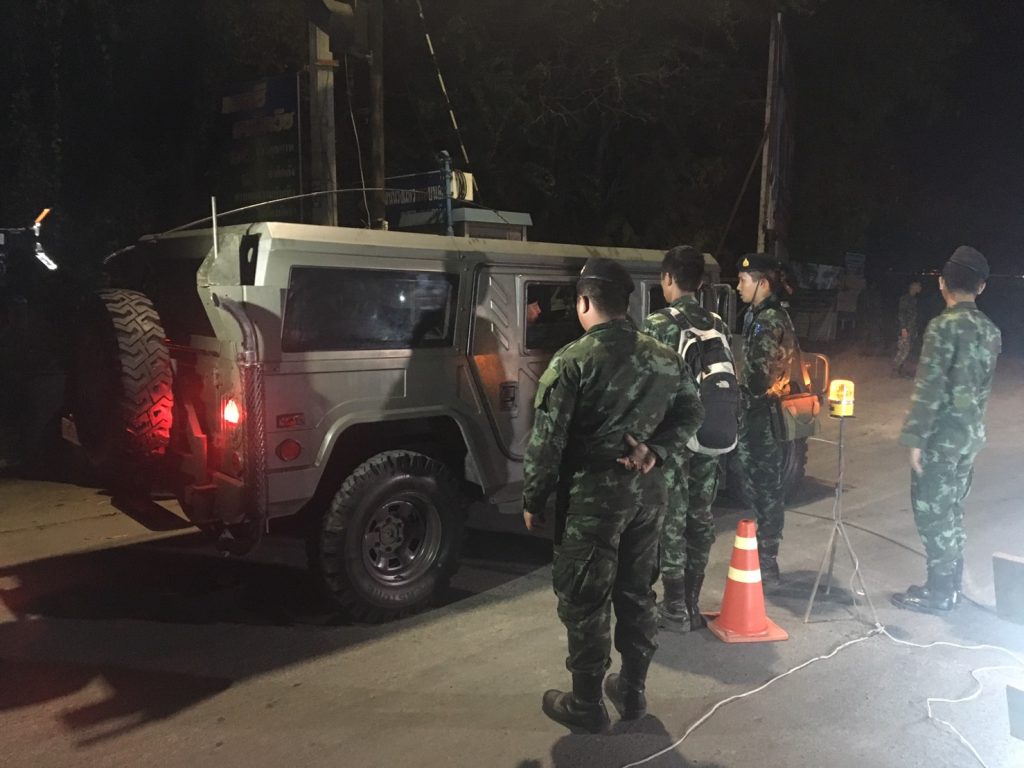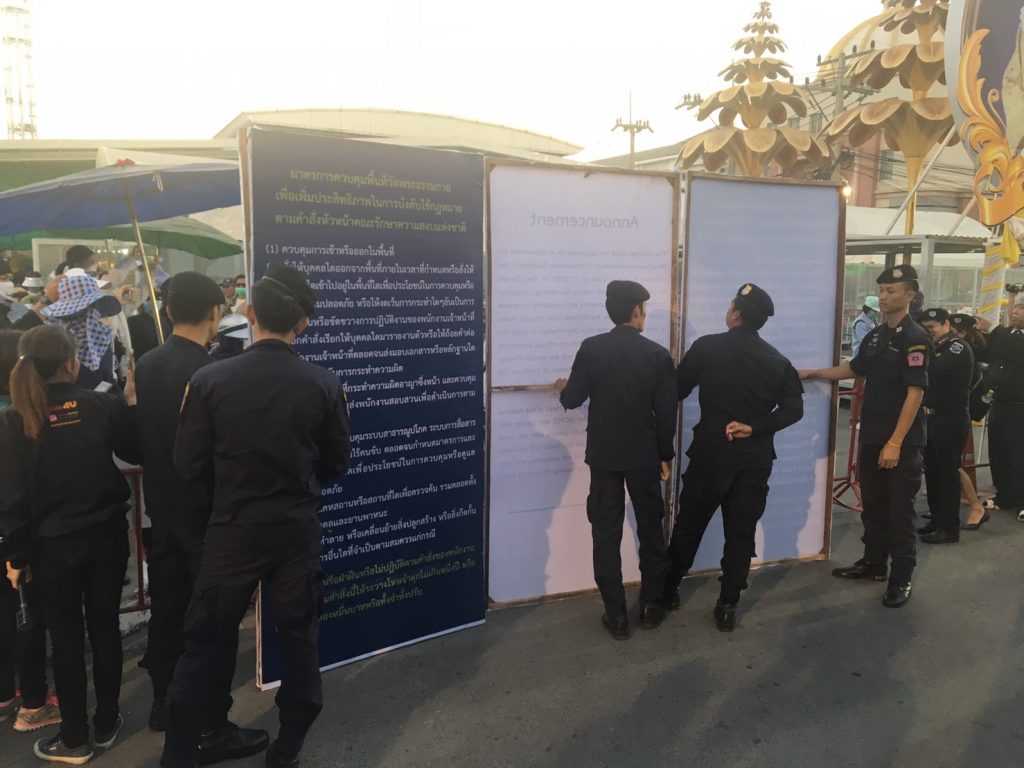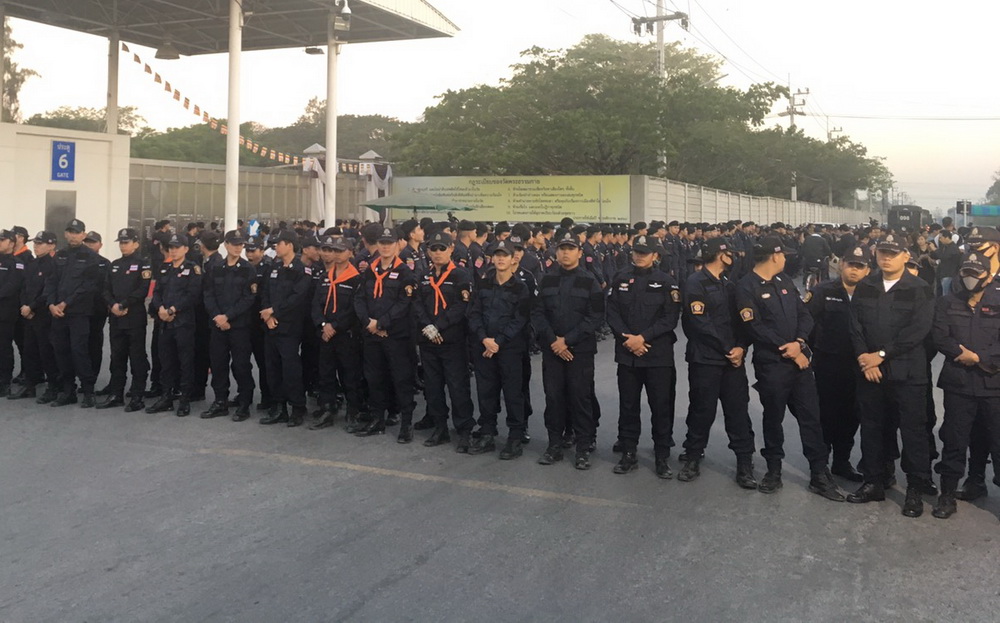 This is a developing story
Related stories:
Dhammachayo Removed as Abbot of Dhammakaya
Dhammakaya Defies Order to Halt Broadcasts
Deadline for Dhammakaya Abbot to Surrender Expires, Again
Renewed Bid to Capture Dhammakaya Abbot Weighed
A Look Inside the Besieged Wat Dhammakaya
Yellow & Red Seen in Orange Folds of Dhammakaya Scandal