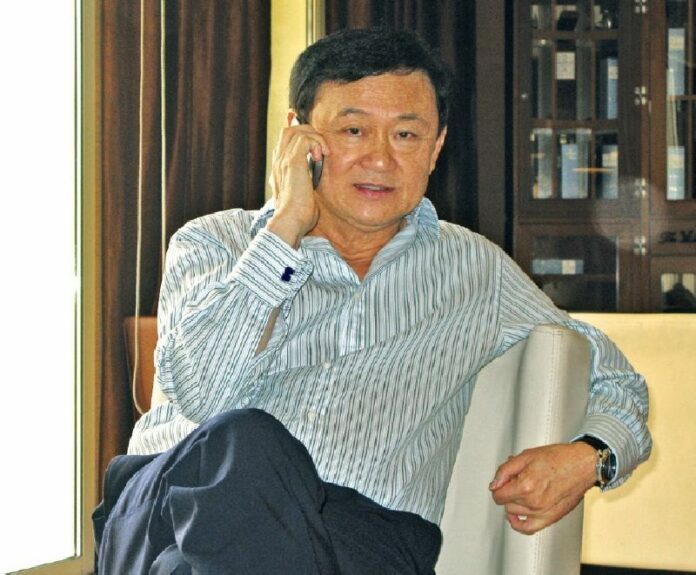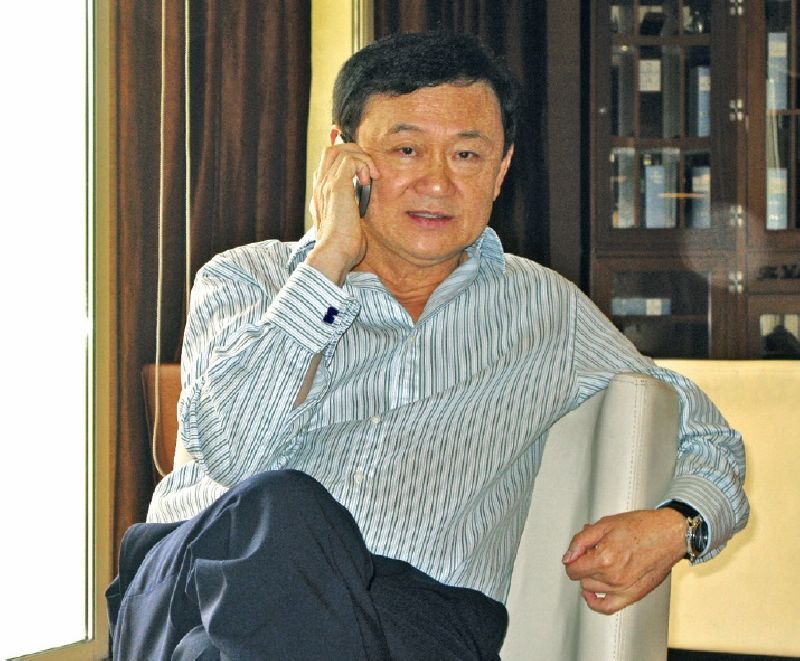 BANGKOK — A new legislation passed by the junta's rubber stamp parliament could pave the way for former Prime Minister Thaksin Shinawatra to be tried on corruption charges in absentia, a senior official said Friday.
The bill, which was passed unanimously on Thursday, will allow the court to try political office holders on the run without requiring their presence. The deputy director of the Attorney General's Office said it could be applied to Thaksin – whose corruption trial was suspended because he has fled the country.
"It could resume," Khemchai Chutiwong told reporters when asked about Thaksin's case. "But it does not mean this law would specifically target anyone."
Read: Army to Launch 'Corruption Complaint Center' Nationwide
Thaksin, 67, fled Thailand shortly before the court convicted him of corruption in 2008. But there are still other corruption charges pending against him, including allegations he rigged regulations to favor his telecommunication firm in 2003. The trial has been put on hold by the court due to his absence.
But that may be changed with the passing of the bill on Thursday – which not a single member of the National Legislative Assembly voted against. It permits the court's political office holders division to try fugitive defendants without needing their presence. The trial can be convened after the defendants have eluded capture for three months.
Under this legislation, the defendants can appoint lawyers to argue the case on their behalf.
Lawmakers said the bill is necessary to combat corruption and malfeasance in a timely manner. The bill is expected to be signed by the Cabinet at the end of the month.
Weng Tojirakarn, a former MP for the Thaksin-allied Pheu Thai Party, condemned the newly-drafted law as discriminatory against politicians.
"A law must be passed without discrimination," Weng said by phone Friday. "This is already wrong. It specifically targets a certain group of people. It destroys the rule of law. So I don't agree with it in this aspect. If they want to pass this law, it must be enforced to the entire country."
Weng, a Redshirt leader, added that members of the junta and other bodies appointed by the regime should also be subject to this law.
It's been 11 years since Thaksin was ousted in a Sept. 2006 coup, but he remains a divisive figure in Thailand. To his supporters he is a champion of the rural poor, while his critics see him as an elected autocrat who exploited populism for his own gain.
A former MP of the Democrat Party, which campaigned against Thaksin, praised the bill as a step toward better accountability.
"If we only use the usual Criminal Codes, we cannot hold influential politicians accountable," Ongart Klampaiboon told reporters Friday.
"Therefore, this [law] would make politicians who think about engaging in corruption think harder. They can no longer use the money they got from corruption to live a luxurious life as a fugitive, because even if they flee, they can still be tried in their cases," he added.
Nevertheless, Ongart said the law should also cover civil servants, and not only elected politicians.
Related stories:
Phuket Vows to Become Thailand's 1st Corruption-Free Province
NACC Suspends Inquiry Into Prayuth's Nephew