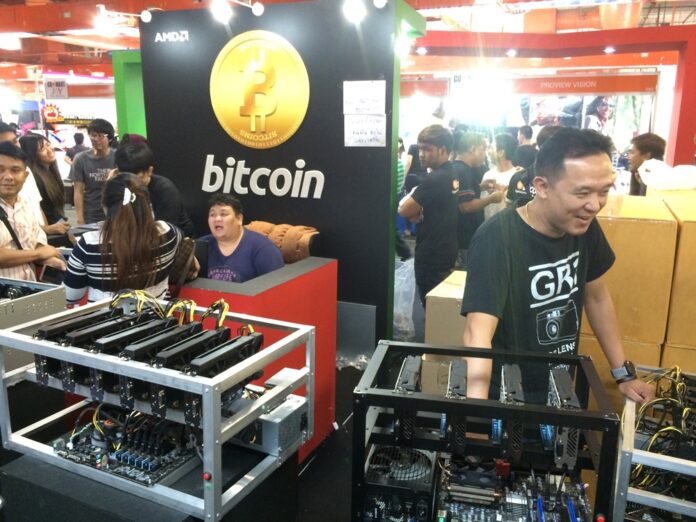 BANGKOK — A month ago, when it was trading at 96,000 baht per unit, bitcoin was the digital currency that launched a thousand geeks to snatch up equipment at a computer expo to "mine" it.
Since then, its value has steadily dropped, plummeting as low as 80,000 baht this week. Its decline has also dragged other major cryptocurrencies along with it. Ethereum – the second most popular cryptocurrency in Thailand – once traded at 13,000 baht. It fell to 9,100 baht last week before plunging to 6,400 baht by Tuesday.
Naturally, the tumble unnerves some miners.
"I just started mining three days ago, but now i'm starting to have doubt in my heart," one user lamented in an online forum for cryptocurrency miners. "I should just deposit my 100,000 baht in the bank. I wouldn't have to worry if I could get anything back from this 100,000 baht in the next 10 months."
The user, Krisorn Wijky, wrote Monday that he only made 1,200 baht mining cryptocurrency for the last three days.
But despite the fluctuating value of the so-called cryptocoins in recent weeks, prospectors who profit from it in Thailand said they are still confident in their mining operation, while experts believe the shortfall is only temporary, and the technology behind it even has the potential to forever change the future of banking in the country.
"Every investment has its risks," Bhume Bhumiratana, an IT consultant and observer of the cryptocurrency business, said Wednesday. "We can never look at it in a short term. It must go through ups and downs, stable and unstable. But personally, I believe in the long term it's a technology that can benefit us."
Although cryptocurrency has been around for some years now, its popularity only soared in Thailand toward May, when bitcoin skyrocketed and peaked at 100,000 baht per unit. The same month also saw the worldwide infection of a ransomware that demanded payment in bitcoin, further pushing its visibility into the mainstream.
Bitcoin is a household name and the most prominent cryptocurrency. Nearly half of the world's cryptocoins are in bitcoin, and its market cap is estimated at USD$41 billion. But others such as ethereum, litecoin, zcash and ripple are also popular.
From Gold Rush to Gold Flush?
A number of Thais are profiting from the cryptocoin craze, either by speculating or mining it. The latter method involves processing and verifying financial transactions on an online distributed ledger known as blockchain.
By processing the information for a blockchain – similar to what clerks do for a bank – miners get rewards in cryptocurrency. The more their computers work, the more they receive, a process known colloquially as mining.
A growing number of Thais have begun mining these cryptocurrencies. In fact, certain computer components are out of stock nationwide because digital miners have hoarded them for cryptocurrency operations.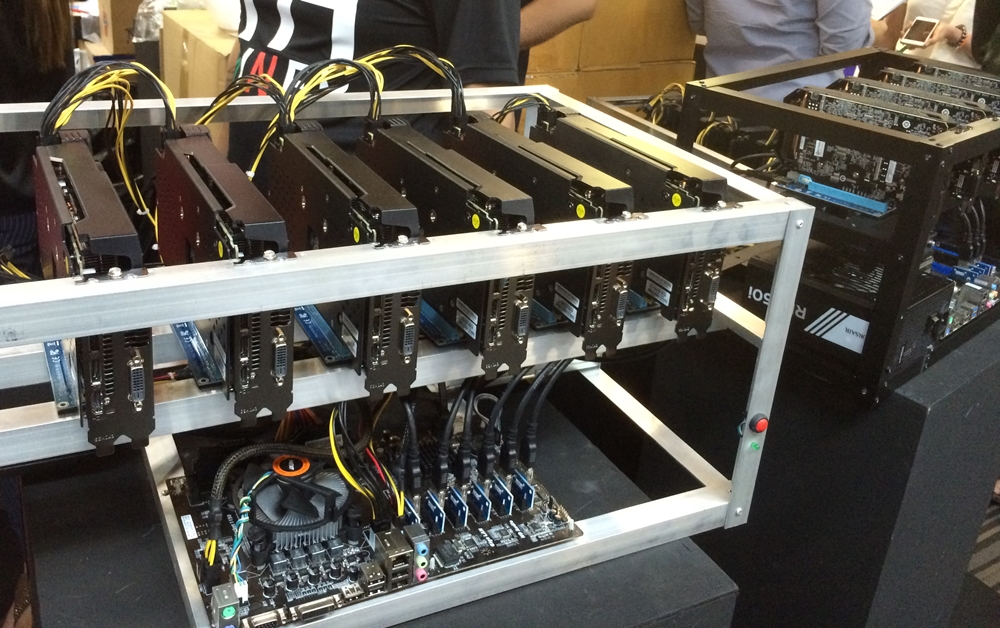 They often converse on a Facebook group called BitCoin Thai Club, which has about 57,000 members. Despite its name, the community no longer mines bitcoin – the currency has become too difficult to mine due to technical limitations – but other types of cryptocurrency, chief among them is ethereum.
When ethereum took the plunge last week, some took to express their fear and regret on the online forum.
"Fun time is over," one user wrote in response to the news.
Another user took it to another level by venting out his frustration in a poem.
"Two months ago, the old days, we were joyful; walking with smiles, arrogant, shoving others in our way; two months later, the days come, time changes, the slump is here," Kasamapat Vithanwattana wrote.
There are causes for concern. Equipment for cryptocurrency mining costs a lot of money. A single computer rig for effective mining can cost from 60,000 baht to 100,000 baht. To maximize profits, the more rigs the better. Bhume, the tech expert, said he knows someone who's put in a million baht into hardware.


In an interview, the owner of a major computer parts vendor said he's worried that the cryptocurrency price may go down to a level where miners abandon their operation and sell their equipment, flooding the market.
"The prices would be smashed," said Somyot Chaowalit, who runs a firm called Jib.
Keep Calm and Dig On
However, the decline of ethereum and bitcoin values does not necessarily mean a "bubble burst" is coming, experts said. A bumpy graph is in fact the very character of cryptocurrency, they said.
"For me, the crash is part of its volatile nature," Jittakorn Saengwisuth, a finance columnist who writes about cryptocurrency, said in a recent phone interview. "Bitcoin has suffered 100 percent loss before. Ethereum has suffered 1,000 percent loss before. But some people have also made themselves millionaires."
Bhume, the consultant for G-Able Co. Ltd., said the ongoing drop in value of bitcoin and other major cryptocoins isn't a big deal in the world of digital currency.
"I wouldn't call it a bad decision to invest [in cryptocurrency]. I would not say that," Bhume said. "It still has a chance to swing up. It's only gone down by 20 percent. I look at things in the long term."
Digital miners interviewed for this story also said they remain upbeat. One of them, Chitpol Wisutjai, said he used to make about 500 to 600 baht daily mining ethereum, but now it's down to between 200 and 400 baht per day. Nevertheless, he pledged to keep digging.
"I'm not worried because I have traded many types [of cryptocurrency]," Chitpol wrote in a message.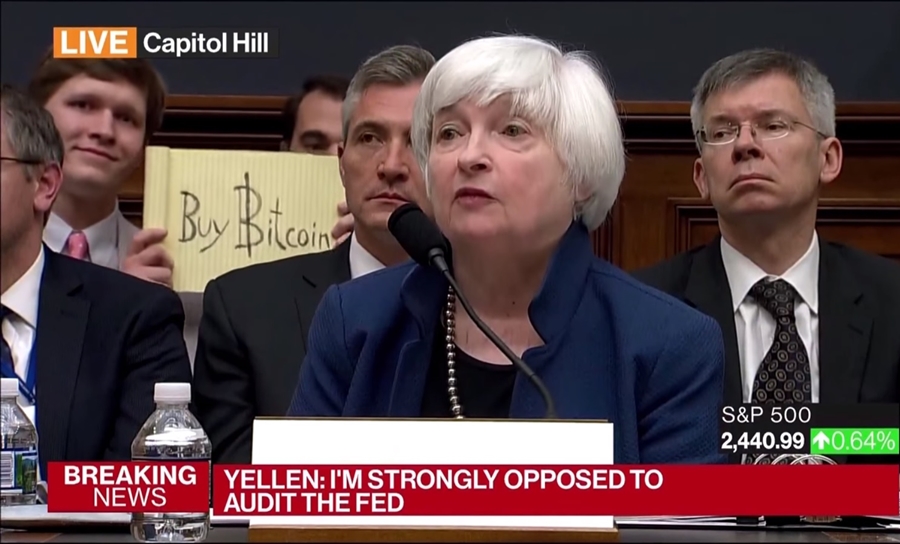 Another miner, Supawich Pattanee, said he currently makes about 1,800 baht every day (after taking into account the electricity bill) mining three types of cryptocoin: ethereum, zcash and siacoin. He said he used to make as much as 3,000 baht at the peak of ethereum.
In an online chat, he said he'd been mining cryptocurrency for a year and that he'd recouped his investment since early this year.
"I have a bit of worry, but I still think it's small issue," Supawich when asked about his thought on the recent slump. "I've been through a period duing which I gained so much less, about 200 to 300 baht per day."
Aekarad Borisut, who currently mines zec, would not disclose how much he makes but said he was satisfied with the yield so far.
"It's been okay. So okay that equipment is in shortage worldwide," Aekarad said in an online message.
King of Coins
Their confidence is partly bolstered by the conviction that if bitcoin or ethereum's value collapsed, they could simply move to other emerging currencies.
"A crash means over 50 percent of miners stop mining, which I think is improbable," miner Supawich said. "If by a crash you mean a drastic fall in value, which I think is possible, there are still many other cryptocurrencies waiting for me."
Jittakorn, the columnist, said other cryptocurrencies, such as ethereum, are already competing to replace bitcoin as the new kid in town.
"Suppose there's a crash, the confidence could transfer to other cryptocoins. They may gain their own market share. They're competing already," said Jittakorn, who also works as an investment consultant. "People can switch to other cryptocoins, but do other types hold as much credibility as bitcoin? That's yet to be seen."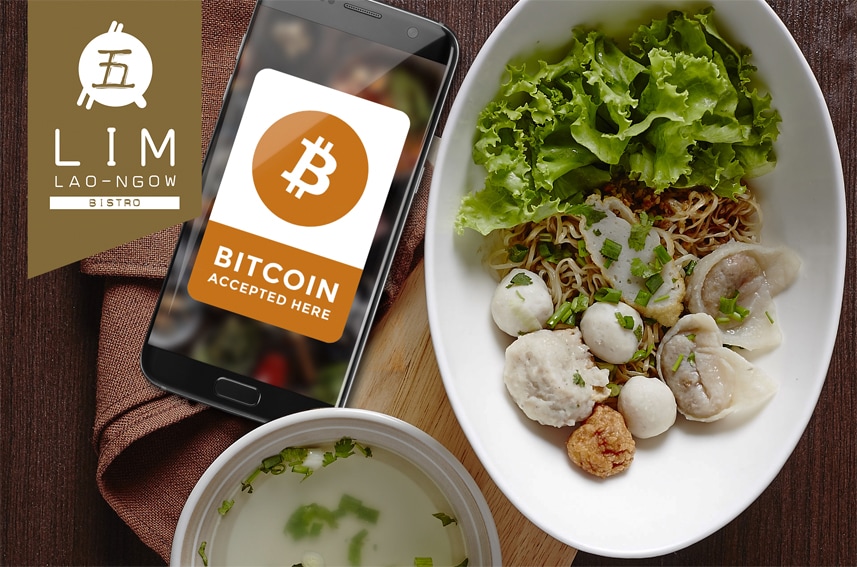 As of Friday afternoon, values of bitcoin and ethereum had shot up slightly to rest at 81,000 baht and 7,000 baht, respectively.
Bitcoin undoubtedly remains the most important key player in the business, as evident in its ability to influence other cryptocurrencies. When its value goes up, so do many others, and the same is true when it goes down.
"Bitcoin is the most important currency, with the most investment," Bhume said. "When bitcoin goes down, others go down."
In fact, the latest plunge across cryptocoins is solely due to bitcoin as the currency goes through infighting between two factions over what changes should be implemented to it in order to speed up its transaction time. Decisions must be made within Aug. 1 – or the currency risks being split up in two.
Because of uncertainty over its fate, some bitcoin holders sold it, causing widespread panic in the market and driving down its value, Bhume said.
What's Next for Cryptocurrency?
While it is a growing trend, cryptocurrency is still considered a fringe business in Thailand, a society that still largely relies on cash. In fact, Thailand became one of the first countries to officially denounce bitcoin back in 2013, when the Bank of Thailand pre-emptively declared the digital currency was not a sanctioned means of payment.
However, finance minister Somkid Jatusripitak urged the Bank of Thailand to reconsider its stance and study whether bitcoin could become an accepted payment tender.
In a speech June 14, he also said officials should learn from the fintech revolution – which gave birth to online financial institutions that bypass traditional banking – such as blockchain and cryptocurrencies.
Columnist Jittakorn said the technology is here to stay, regardless of what happens to bitcoin's value, because it allows people to do banking without the usual hassle of banks.
"Bitcoin is merely a fraction of blockchain technology. Every bank around the world is watching it closely," Jittakorn said. "Because it disrupts private banking. For example, when you transfer money, it's become easy, and there is barely a fee. The banks are losing income."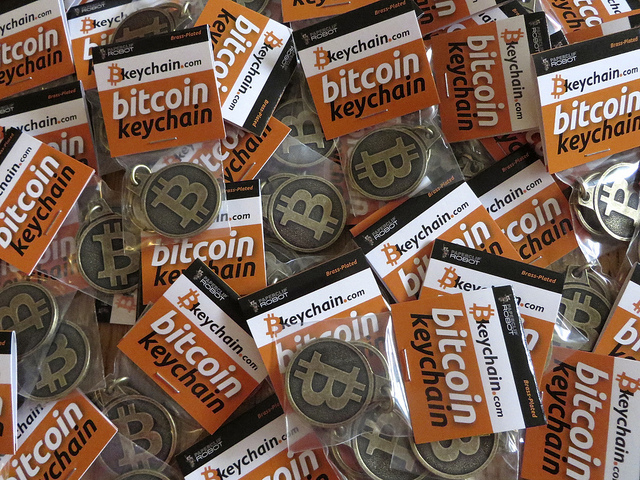 "It will be a long time before we accept this kind of thing. Thai people have many rules and regulations … but if private businesses start to accept it, the state may step in and take care of it. It's possible," he added.
The potential of blockchain technology also extends far beyond banking, Bhume the IT consultant said. By having hundreds of individuals storing and verifying information instead of relying on a single source, large scale businesses can make sure their ledger is tamper-proof.
"Using blockchain prevents fraud because it spread out the data," Bhume said. "The potential to change the things we do is enormous."
The United Nations is already reportedly using blockchain to pay for food and other necessary supplies for millions of refugees in the Middle East.
The number of restaurants and bars in Thailand which accept cryptocurrency is increasing. They include a bar in Pattaya, a noodles vendor in Bangkok's Chinatown and a craft beer brewery in Nonthaburi.