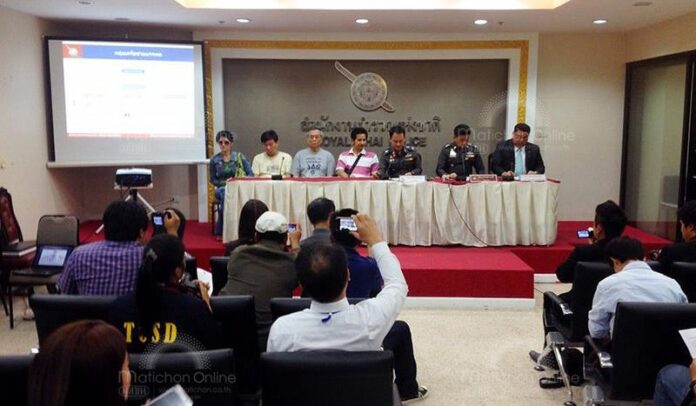 BANGKOK — A 59-year-old man was sentenced to two decades in prison Wednesday for posting links to audio files critical of the monarchy on a website.
Thara Wanichpongpan was found guilty by the military court of defaming the monarchy, an offense known as lese majeste. Thara joined the list of those who have been punished since the 2014 coup with increasingly lengthy prison terms for violating the law.
Police accused Thara of sharing links to audio clips made by anti-monarchy activist Hasadin Uraipraiwan, who was arrested in 2015. But while Hasadin was sentenced to two and a half years in prison, Thara got 20 years. His lawyer called for clearer sentencing guidelines.
"What concerned me is the inconsistent standard for how much actions are punished," Yingcheep Atchanont said. "The law has punishment of three to 15 years. Some convictions got three. Some got eight. Some got nine."
He continued, "The court probably judged how severe an action is, and how widespread the effect, but there's still no clear standard."
Thara was among a group of suspects accused of aiding Hasadin, aka DJ Banpodj, distribute the audio clips. Royal defamation is punishable by up to 15 years in prison per offense under Section 112 of the Penal Code.
Thara was arrested in 2015 and has remained behind bars since. Yingcheep said he initially contested the allegations but later changed his mind and entered a guilty plea. Some lese majeste defendants are known to plead guilty to avoid lengthy trials which can grind on for years while imprisoned.
Yingcheep said his client was not surprised by the verdict.
"It wasn't beyond his expectations," he said. "He is in good spirits. He has accepted his condition. At first he was stressed, but as his imprisonment enters the third year now, he has adjusted himself."
Thara's conviction cannot be appealed.
Although lese majeste has always been a serious crime in Thailand, the number of convictions and severe sentences have increased since royalist generals seized power in May 2014.
In June, the UN high commissioner for human rights noted that since the coup, the number of cases had surged and the conviction rate soared to 90 percent.
"Between 2011 and 2013, 119 people were investigated for insulting the monarchy. Over the last three years, between 2014 and 2016, that figure has more than doubled to at least 285," read the statement signed by spokesman Rupert Colville from Geneva.
That same month a military tribunal sentenced a 35-year-old man to 35 years in prison for 10 Facebook messages deemed offensive to the monarchy. It was the longest sentence of its kind.
In August 2015, military courts sentenced two people in one day to a combined 58 years in prison for allegedly insulting the monarchy over Facebook. The 30-year sentence given to a Kanchanaburi man set a new record at the time. A woman in northern Thailand also received 28 years in jail.
Related stories: