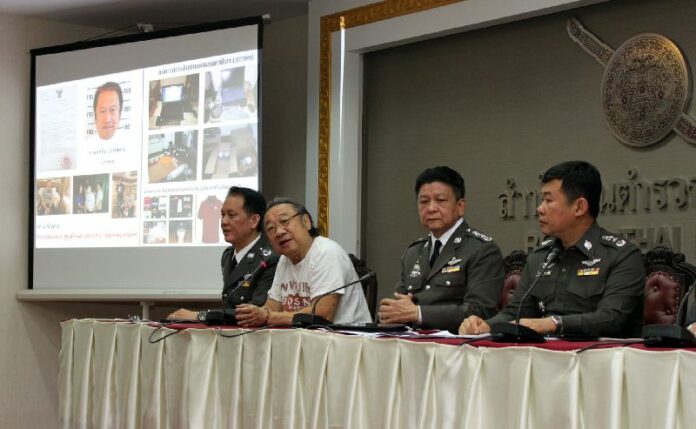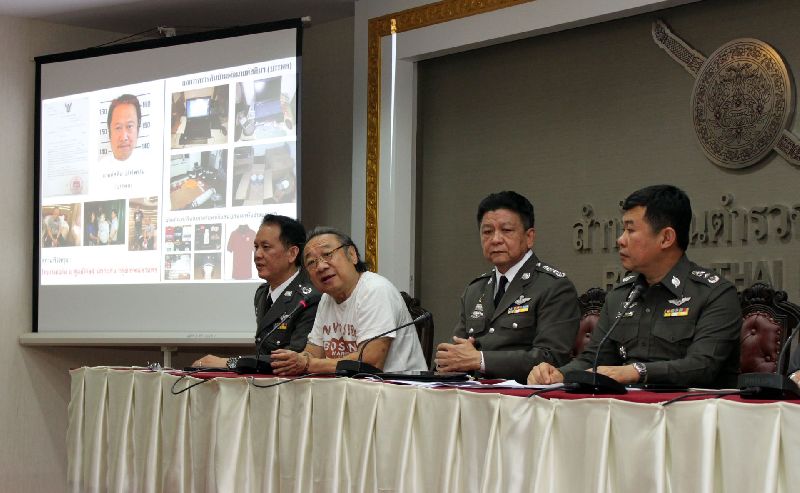 BANGKOK — A martial court in Bangkok has handed down jail terms to ten alleged members of an anti-monarchy network that produced nearly 400 online video clips criticizing Thailand's royal family.
Police cracked down on the group, known collectively as the "Banpodj Network," in February and arrested a total of 14 suspects.
The 64-year-old man accused of leading of the network, Hasadin Uraipraiwan, aka Banpodj, was arrested at a hotel in Bangkok on 9 February.
The group was sent to face trial in military court on charges of violating Section 112 of the Thai Criminal Codes, which outlaws criticizing the monarch and carries a maximum penalty of 15 years in prison, and violating the Computer Crime Act, which bans circulating defamatory content and is punishable by up to 5 years in prison.
Hasadin and seven others were sentenced to five years in prison today, while his wife and a motorcycle taxi driver were sentenced to three years in jail for "providing assistance" to the network. The judge said their jail terms were halved from the original 10-year and 6-year sentences because the defendants plead guilty.
Four other suspects have decided to contest their charges in martial court. They are Ngernkhoon Udomkunakorn, Sivaporn Panya, Thara Wanichpongpan, and Anchan Preelert.
According to the court briefing, the Banpodj Network had produced nearly 400 video and audio clips since 2009 that defame the Thai monarchy. The segments were published on the internet, mostly through Youtube.
Banpodj was well known among a radical wing of the Redshirt movement for constructing complex conspiracy theories about the Royal Family.